Hendon Mob Go Mobile

Tony Bromham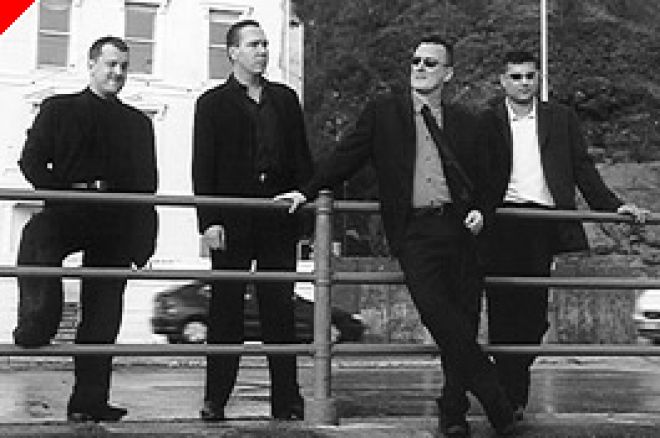 Not content with making final tables and wearing Full Tilt merchandise, the four members of the Hendon Mob - Ram Vaswani, Ross Boatman, Barny Boatman and Joe Beevers - have opened a new web-based store for the mobile phone market, Pokermob.com.
"Poker content for your mobile" is the message from the Mobsters. So, if you need your poker fix from the moment you wake up and reach for your mobile, you can ensure that the first thing you see when powering up the phone is Dave "Devilfish" Ulliott staring back at you, or Greg Raymer, or the Mob themselves, altogether or individually. Of course, many of us might prefer Isabelle Mercier; and she is available too – in several versions of wallpaper! Alternatively, if you find that winning at poker gnaws at your conscience then you can buy a Game4Life charity wallpaper and thereby donate to that very worthy children's charity on behalf of the poker community.
As you scoff breakfast, you can also loosen up your poker brain cells by playing Texas Hold'em on your mobile with the WPT Texas Hold'em Mobile Game – simulated poker at its best!
The Pokermob store also offers a selection of ringtones in poly and real formats. As there is a dearth of well-known songs by poker players, you'll have to make do with the likes of Abba, Adam and the Ants, Beatles, Blondie, Supergrass or a host of other standards. Sadly, there is no sign of a ringtone of Marcel Luske in full crooning voice. Some mistake surely?!!
Although not available just at the moment, Pokermob will also be introducing competitions with prizes including chipsets, cards and seats at top tournaments. Definitely available now is Pocket Poker, a mobile magazine with tips and strategies, Hendon Mob news, free video clips and much more.
So, next time you are on the move, remember Pokermob.com, the Hendon Mob's very British mobile portal.
Don't forget to bookmark UK Poker News as we continue to support all UK poker players and initiatives!
Ed note: For the best of British, download Bet365 Poker for the big WSOP qualifiers