Review of the Grosvenor Walsall Midlands Meltdown Festival

Richard Prew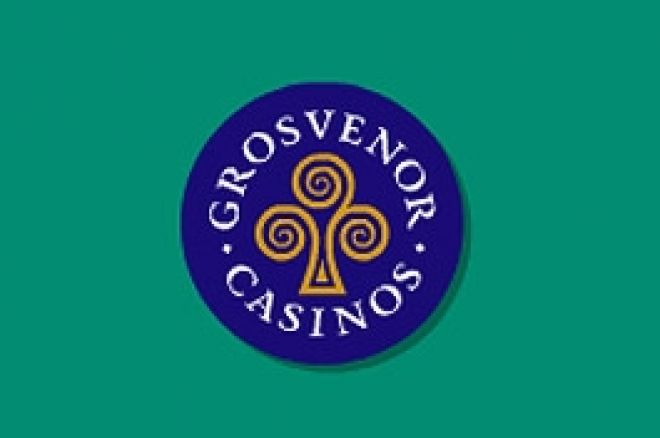 A full week of festival events in the West Midlands beginning with a £100 rebuy competition and progressing through a variety of buy ins including a double chance competition and Omaha event and through to a £1000 No Limit main event showpiece.
At the start of the week it seemed to me that recent fears about festival schedule saturation following a series of poorly attended events in recent months were well founded. Compare the following: In the February festival the opening £100 rebuy event attracted £140 runners and made a prize pool of £40,000. In May numbers for the corresponding event had shrunk to just over 100 fighting over a £29,400 prize pool. Indeed it was very clear that a number of the Southern based festival regulars were not in attendance at Walsall until the bigger buy in events as the weekend approached.
It was therefore not a great surprise to see the first two events dominated by both Walsall regulars and Midlands professionals. For example the first six in the opening event were as follows: Glyn Rees and Peter "the Bandit" Evans (who chopped the competition Heads-up), Essy Jahanpour, Craig Wildman, Ash Pervais and "Mad Turk" Yucel Eminoglou.
The second event, £150 Pot Limit Hold Em with a curious 1 rebuy OR one add-on, produced a slight surprise. At the start of the final table the extremely successful Marc Goodwin who had cut a swathe through the earlier tables in a sustained display of successful aggression and "Mad Turk" had over half of the chips in play whilst eventual winner Darshan Sami, perhaps the most successful of the "every competition" Walsall regulars, was short stacked. Yet Goodwin and Eminoglu departed proceedings in the lower places whilst Sami doubled up three times before the tables turned and he used a big stack to his advantage to triumph ahead of Paul Frampton and A Olympios.
Wednesday saw the commencement of the traditional more popular freezeout events and this was reflected in an increase in numbers to around the 130 mark. The £300 on Wednesday with 45 minute levels and 7000 starting chips afforded plenty of play but a familiar name, William Hill's Julian Thew, dominated proceedings at the start. One key hand gained him chips early on, as follows. Raising in mid position with Kings he was called in two spots including the big blind with A8 diamonds. The flop came an inviting 8xx, the xx both being diamonds. The big blind promptly moves all in for 12,000 chips into a 3,000 chip pot and misses twice when called by the Kings to give Julian a key double up and a big chip lead. Relentless with a big stack, the tone for the rest of the competition was set.
A few hands into the final table two players were in a dominant Position. Out of 900,000 chips in play Thew had 300,000 and John "Texas" Hewston had 200,000. The course of the competition was to change on one controversial hand.
Hewston limped UTG for 8,000 chips and after a caller in mid position Thew raises to 35,000 on the button with AQ suited. Hewston calls behind, heads up to the flop which comes 10 xx rainbow. At that point the dealer inadvertently dealt a burn and a turn card where the ruling was given that the turn card would be the third card from the bottom of the pack. At this point, awaiting the new turn card, Hewston and Thew manage in a raising war to get all their chips into the middle. The new turn card is a King, followed by a Jack on the river to give Thew the gutshot broadway straight and knock Hewston out.
As the final progressed both Thew and Steve Walmsley combined to eliminate what was a high class line up including Stuart Nash, Michael McCool and Mick Fletcher and once heads up Thew offered an extremely generous "chop" to Walmsley after a five hour final table and as the start of the next competition approached.
In contrast the final table of the £500 Double Chance freezeout on the Thursday and Friday was a far shorter affair as the final six combatants agreed a split in which each took in excess of £5000. The final six were Luke Smith, Walsall Veteran Con Cronin, the talented Simon Nowab, Eric Barker, Welshman Iwan Jones and Kerry Taylor.
45 participants sat down for Friday night's £300 Omaha event which culminated in a triumph for Paul "actionjack" Jackson to follow on from an extremely successful week in Barcelona. Second was youngster Ben Mayhew from Suffolk followed by Marc Goodwin. Goodwin's 3rd place enabled him to climb to the top of the European Omaha rankings.
A high quality 106 runner field assembled for the £1000 Main event with two runners dominating proceeding on the first day. Iwan Jones had a remarkably 120,000 chips in the middle of the first night when his JJ hit a set against two AK opponents and Ali Mallu played with his trademark aggressive gambling style to amass a chip stack to rival Jones'. Such is Mallu's reputation as a cracker of big hands that the generic term to be "Mallued" appeared to spread through the Walsall field as Ali progressed towards the final table.
The final table provided an extremely popular set of players with a variety of styles from Rob Yong and Simon Nowab through Ali Mallu, Steve Jelinek and Iwan Jones to Tom "RED DOG" McCready, the full spectrum of constant aggression to steadier "grinding" type players was covered.
Perhaps the most notable aspect of the final was the constant battles for supremacy between Rob Yong and Ali Mallu, both with big chip stacks and both seemingly unwilling to blink in the face of the other's aggression.
After Mallu had called a by then short stacked McCready's all in AK move with 24 to hit a dream 224 flop five players were left.
At that point Mallu made one move too many , raising what he read as Yong's button steal raise all in with 24 off to see Nowab wake up in the big blind with pocket Jacks and eliminate him in 5th, Iwan Jones departed in 4th and the quiet and consistent Richard Rudling gained 3rd.
Seemingly rarely these days for a competition of this size no deal was done Heads up. Nowab and Yong are good friends and both involved in the launch of a new dedicated poker club "Dusk Till Dawn" that opens in Nottingham in December and a short Heads up battle ensued, involving playing some hands blind until the turn until Simon coaxed a call from Rob with Ace rag after he had re-raised with pocket Queens. When no Ace fell Simon had won taking in excess of £38,000 for his victory, Rob taking £23,000 plus for second.
A week that had begun slightly inauspiciously with reduced numbers and a muted atmosphere had ended with an excellent main event.
Ed note: Grab a WSOP seat and a $100 bonus by downloading Pacific Poker