FHM/Purple Lounge Norway Freerolls are Go!

Tony Bromham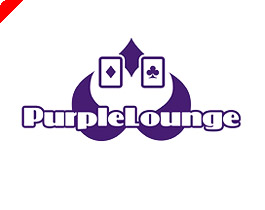 On 24th May, UK Poker News highlighted the unique opportunity for poker players to play any of ten online freeroll tournaments and bag a chance to play poker in up to ten Norwegian towns – each tournament professionally dealt by FHM models!
UK Poker News can now confirm that these no-cost online tournaments offer a fabulous chance for players to qualify because each one has no less than 40 – four-zero – qualifying places while the numbers actually playing are surprisingly low. So much so that even I, a humble UK Poker News writer, have gained a seat in Lillehammer, and I would estimate from the number of players who hadn't bothered to play (ie, those registered to play but permanently "sat out") that barely more than 100 people competed for the 40 places. Now that is what I call an overlay!
Just to re-cap, each poker event in a Norwegian town will be part of an overall evening of entertainment. The top five placed from the forty qualifiers in each Norwegian event would then be eligible to play the grand final in Oslo with the chance to win a week in Las Vegas with $1,000 spending money. UK Poker News is advised by Purple Lounge that the Oslo event will be very special with plenty of media and entertainment on hand.
I have so far played two of the ten freerolls, but there are still six left. In the Lillehammer tournament, I accumulated some chips early on from a reckless player who was spending most of his time going all-in with nearly every hand. Once I was chipped up, I could see that I simply had to pick my moments to win chips off the other few players at my table. With a theoretical 100 players left, I could have sat out myself because many of those players were absentees who were being blinded down to zero.
Once the top 40 were established, it was a case of playing for pride. After all, the forty of us are coming back to play face to face, assuming everyone decides to travel. I am not sure when I will next see a freeroll being played where 40 out of probably 100 active players qualify for a reward. I correct myself - there are another six Norway freerolls to go! They are:
Thursday 15th June – Qualify to play in Sandefjord
Sunday 18th June - Qualify to play in Tonsberg
Thursday 22nd June - Qualify to play in Stavanger
Sunday 25th June - Qualify to play in Haugesund
Thursday 29th June - Qualify to play in Bergen
Sunday 2nd July - Qualify to play in Trondheim
All of these freerolls start at 20.30 BST (19.30 GMT) on Purple Lounge Poker.
Please read the terms and conditions before playing concerning travel and accommodation arrangements. I have taken the view that the experience on offer, the chance to explore a lovely town in Norway and the opportunity to play in a big media event for the final in Oslo is worth some expenses that I might otherwise blow online anyway! Then of course there are the FHM girls – shall I go on?
There is only one way to get aboard. Join the Purple Lounge poker room and play the freerolls – there are no catches, no raked hands requirements or similar. You need have no concerns about poker at Purple Lounge as it is a part of the Prima Poker network offering a rich mix of busy cash tables and the full range of tournaments giving you no reason to go elsewhere for your staple diet of poker between FHM freerolls. Where else can you play cash games and accrue a huge $1,000 bonus?
Keep UK Poker News bookmarked as we will be reporting back from the FHM/Purple Lounge Tour in Norway.
Ed note: Download Purple Lounge Poker here for a $1,000 bonus and freerolls to the FHM Tour of Norway