32Red in Takeover of Bet Direct

Tony Bromham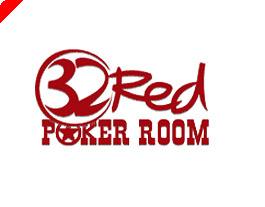 The ambitious and award-winning online casino and poker operator, 32Red plc, has bought out the Bet Direct business from its owner Sportech plc for £12,500,000 (€18.2m; $23.5m).
Bet Direct has interests in sports betting, fixed-odds games, casino and poker products via telephone, internet and television. However, at the end of March, when Sportech released its overall financial results for 2005, it said that "the Bet Direct business had a disappointing year due to a lack of management focus and, in common with the bookmaking industry, adverse sports results."
32Red has turned to its shareholders to fund nearly half the cost of the deal, issuing more shares at 120p each. The balance is being paid for from new bank facilities and existing cash reserves.
Bet Direct has approximately 440,000 registered customers, of whom 82,000 were active in the sportsbook and 11,000 in the casino and poker rooms in 2005.
32Red states that it is gaining valuable access to a strong database of customers; an existing sportsbook infrastructure, with employees, software and content feeds already in place; a strong brand image in "Bet Direct"; and strong marketing and affiliate agreements.
In the year to 31 December 2005, Bet Direct achieved gross win of approximately £8 million from turnover of approximately £143 million and an operating loss of approximately £4.8 million. As at 31 December 2005, Bet Direct had net liabilities (excluding customer balances) of approximately £0.2 million.
Following the acquisition of Bet Direct, 32Red expects, as part of its integration plans, to make net savings of £2.7 million in the year to 31 December 2007, compared to Bet Direct's current budget. The management anticipates completing the full integration of the two businesses by the third quarter of 2007.
The directors of 32Red currently expect that the deal will enhance overall earnings in the year to 31 December 2007.
An interesting comment made by 32Red at this point, regarding its own trading to date is that poker has been "softer than expected reflecting in part certain industry- wide factors". What these are is not expanded upon, but 32Red says that the casino business generally has been in-line and new player recruitment on both poker and casino "continues to please" while the Board "remains confident of the result for 2006."
The Chief Executive Officer of 32Red plc, Ed Ware, said:
"The acquisition of Bet Direct fits the strategic objectives of 32Red extremely well providing a much enlarged customer database and the ability to offer the full portfolio of betting and gaming products through a variety of distribution channels. Our combined UK focus has enabled both management teams to identify areas of marketing cross-over, areas for review and customer recruitment and retention opportunities."
On the other side of the deal, Sportech, which still owns Littlewoods poker, says that its motives for selling Bet Direct are to enable it to reduce debt, strengthen the group's balance sheet and focus on its core profitable businesses. Sportech says that, since the start of 2006, it has terminated the group's loss making contract with ITV, launched Goal Rush, a new product in the Football Pools portfolio, and secured new distribution channels. Now it has disposed of Bet Direct which it says will position the Sportech group to "take advantage of future opportunities."
The sale of Bet Direct has produced a book profit of over £10,000,000 reflecting the booming conditions in the gaming market over the last year or two. Clearly, the cash windfall from the sale of Bet Direct is a shot in the arm for a group carrying large debts and undergoing an overhaul from new management.
The Sportech group says it now intends "to focus on the strengths and qualities of its football gaming business, Littlewoods casino, poker, bingo and associated brands and games. By diversifying both its product range and its methods of distribution, the group intends to attract a wider customer base and make its games more accessible and easier to play in order to re-establish its position in the market."
Ed note: Download 32Red Poker for an enhanced deal and bonuses galore