VC Poker – Putting Skills Into Practice With Teddy Sheringham

Tony Bromham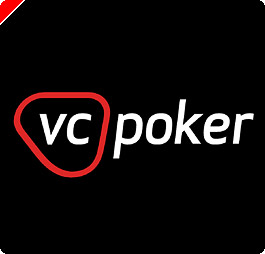 Victor Chandler, the betting organisation, has always given an impression of being ahead of the game with innovation, such as being the first mainstream UK betting company to head offshore to provide its customers with a better deal in the face of perceived unfair UK betting taxes. This, and the eventual stampede offshore of many of its peers, accelerated the abolition of off-course betting duty on bets wagered in the UK. Early development of online betting, casino and poker operations has since vastly expanded the Victor Chandler businesses, now widely branded under the "VC" umbrella.
One of these is of course "VC Poker", a leading UK poker brand, which embodies the pioneering spirit of its parent company. So, apart from the leading online poker room, there are now branded annual tournaments on the live poker circuit, such as the VC Poker Cup, which attracts the top players, a host of celebrities and the opportunity for its online customers to share in a giant prize pool and appear on television.
Being based offshore, away from its original UK home of origin, VC Poker realises the need to satisfy the global audience. Therefore, VC Poker is available in 12 languages. They are English, Danish, Norwegian, Swedish, Spanish, Greek, Romanian, Turkish, Hebrew, Korean, Mandarin and Cantonese. Very few poker players the world over can fail to be catered for.
With the FIFA football World Cup about to explode onto our screens and into the homes of billions of viewers worldwide, it was somehow inevitable that VC Poker would introduce a top footballer to the public. Teddy Sheringham has always been recognised as one of football's more cultured personalities, combining skill, intelligence and cunning on the field with a pleasant approach off it. With a playing career including Tottenham Hotspur and Manchester United (whom he helped win the 1999 European Champions League) and having represented England with distinction (the highlight probably being his partnership with Alan Shearer at the 1996 European Championships), Sheringham is still gracing the English Barclays Premiership at the age of 40.
However, with one eye on likely retirement from the game, Sheringham has been busy building another cultured reputation, this time in poker, having already served notice on the live circuit that he can – as footballers are apt to say – play a bit!
So Teddy has teamed up with VC Poker to be their poker ambassador. Consequently, VC Poker's online players will have ample opportunity to play at the same tables as Teddy Sheringham at both low and high stakes. In addition, Sheringham will be seen on the live circuit sporting VC Poker colours and looking to lead the team to further glories.
He is scheduled to appear in the following major tournaments:
- WPT Mandalay Bay Poker Championships, Las Vegas (4th – 8th June)
- Grosvenor World Masters, London Victoria (22nd – 25th June)
- European Poker Championships (London Victoria (21st – 24th September)
Whilst these tournaments may be out of most of our leagues, the following one is most certainly not. It kicks off tonight (29th May) and it is the last – please note, the last! – chance to qualify for the Grand Final of the VC Poker World Cup in which the winner receives a VIP trip for two to watch England v Paraguay at the Germany World Cup on 10th June. There is also $50,000 of guaranteed prizes.
To qualify for the Grand Final, which is played tomorrow (30th May), you need finish only on the final table - that is the last 9. Entry tonight is an initial $24 (+ fee) plus rebuys if required. This No Limit Hold'em tournament begins at 19.30 GMT, as does tomorrow's Grand Final. The player lucky or skilful enough to eliminate Teddy from the Grand Final will also pick up $1,000 and a personally-signed Premiership football jersey as worn by Teddy Sheringham during the season just finished.
Don't worry if you miss out. VC Poker continues to run WSOP and UK Main Event satellites to the big games!
Ed note: Download VC Poker today and earn a $500 new player bonus.