The Sportsman's Reward for Buffenbarger and Khajuria

Tony Bromham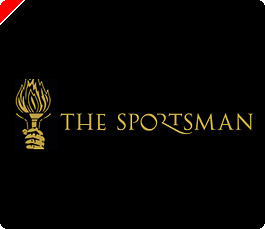 Deep in the heart of upmarket London, a stone's throw from Marble Arch, stands The Sportsman Casino, a London Clubs International establishment. In the words of the company:
"The new Sportsman is, above all, a world class gaming facility. Our designers have cleverly furnished the club with the kind of modern members' club ambiance that will suit high rollers and casual players alike. This congenial, contemporary interior will offer a fully-stocked bar, and all the traditional games - American and Electronic Roulette, Blackjack, Punto Banco, and Slots - with the addition of a Dice table.
The Sportsman now offers an impressive new Poker lounge hosting regular weekly tournaments and cash games."
The poker schedule includes a monthly £500 + £25 No Limit Hold'em tournament and weekly £250 + £35 events. Clearly, money talks at this end of town but, fear not, there is a £30 + £3 freezeout on Sundays.
However, in the weekend just finished, The Sportsman held its Inaugural Poker Championship, a four-day festival that culminated in a mouth-watering £2,500 + £50 Main Event, which attracted a host of the UK's finest players. The supporting events were not to be scoffed at either. The full line-up was:
- 27th April - £500 + £50 No Limit Texas Hold'em Freezeout
- 28th April - £200 + £20 No Limit Texas Hold'em plus Rebuys
- 29th April - £500 + £50 Pot Limit Omaha
- 30th April - £500 + £50 No Limit Texas Hold'em Freezeout
First up was the £500, and that was duly snapped up by UK man of the moment, J P Kelly, who is chewing up the poker tables on a regular basis. Fresh from taking the trophy at the Luton Springfest Main Event earlier in April, Aylesbury's Kelly did the same here and carried away £14.500 ahead of Ashley Hayles and successful poker veteran, Chandra Khajuria.
The next day's tournament attracted 80 entries with the prize fund predictably boosted by an avalanche of £200 rebuys. However, there was no shortage of class in the field and some of the cream had risen to the top by the conclusion. The winner and recipient of over £15,000 was Paul King, who had placed 4th at the EPT Main Event in London last October. Runner-up was the remarkably consistent Julian "Yoyo" Thew, who seems more up than down most times. Third place went to Martin Davis, and 4th to Arshad Hussain, the recent runner-up at the Monte Carlo EPT Main Event, a result that paid him over half a million US dollars!
The £250 Pot Limit Omaha tournament attracted a disappointing 31 entries which made life easier for Chandra Khajuria who took top spot to accompany his third placing in the £500 Hold'em Freezeout two days earlier.
This left the Main Event to be fought over. Once again, the numbers were on the low side with less than 50 entrants. At £2,500, the entry fee was certainly pricey but it would at least ensure a quality field.
Chandra Khajuria once again demonstrated his class by taking third place and a further £15,000 plus change to add to the weekend haul. Just behind him was consistent circuit player, Jim Kerrigan.
Runner-up was David Dean who chalked up a £22,700 cash prize for his efforts but the winner of the inaugural Sportsman Showdown was Jeff Buffenbarger, a player with previous final table appearances at main events at Luton and Blackpool. Congratulations to Jeff and good luck to The Sportsman. Let's hope for more in the future.
Ed note: The Sportsman Showdown was played by Betfair Poker players. Download Betfair Poker for your chance to qualify for more big tournaments