Join the Norwegian Purple Poker Tour – With the FHM Girls!

Tony Bromham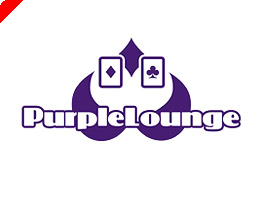 The news that leading UK player, Simon Trumper, has signed an exciting WSOP sponsorship deal with Purple Lounge Poker has awakened some interest in what Purple Lounge has to offer its players. Simon hinted that the Purple Lounge poker room is the first port of call if "lifestyle, fun and celebrity" is your bag. Given that is indeed many poker players' bag, we at UK Poker News thought a deeper look would be justified.
One of the first things we found was a mind-blowing $1,000 new player bonus! That is certainly one way of having some fun; playing poker and accruing a "large one" into the bargain!
Another extremely attractive proposition on offer, and mouth-watering too if FHM magazine tickles your fancy, is a tour of the Norwegian Wood. Let us expand.
Purple Lounge Poker has created the official "FHM/Purple Lounge Poker Tour" which is, to state the obvious, a tour of live poker venues in Norway. But, here's the cherry on the icing; the dealers will be members of a carefully-selected crew of FHM models, all professionally trained to deal poker!
The FHM tournament will run over four long "weekends" (to be precise, Thursday, Friday and Saturday) throughout August and September. The final will then take place in Oslo, the attractive capital city of Norway.
However, Purple Lounge is in the entertainment business so, after the cards have been discarded, you will be at liberty to sit back and enjoy some specially-staged entertainment, including comedians – and we don't mean the guys at the table who call you down with bottom pair.
The tour will take you to places you have possibly only seen before in the Eurovision Song Contest - Frederikstad, Lillehammer, Kristiansand, Sandefjord, Tonsberg, Stavenger, Haugesund, Bergen and Trondheim. It all sounds good to us.
To take your place on this tour with a difference, you can enter any number of freerolls – yes, free to enter tournaments - to qualify. Each freeroll tournament gets you into one of the tour venues. The freeroll dates (all freerolls start at 20.30 BST) are:
Friday 2nd June - Oslo
Sunday 4th June – Fredrikstad
Thursday 8th June – Lillehammer
Sunday 11th June - Kristiansand
Thursday 15th June - Sandefjord
Sunday 18th June - Tonsberg
Thursday 22nd June - Stavanger
Sunday 25th June - Haugesund
Thursday 29th June - Bergen
Sunday 2nd July - Trondheim
Purple Lounge clearly expects to take a lot of players on tour from these freerolls, because the next step is for the qualifiers to play live poker in their respective towns and cities, the dates of which are:
Week 1:
Thursday 24th August 2006 - Oslo
Friday 25th August 2006 - Fredrikstad
Saturday 26th August 2006 - Lillehammer
Week 2:
Thursday 31st August 2006 - Kristiansand
Friday 1st September 2006 - Sandefjord
Saturday 2nd September 2006 - Tonsberg
Week 3
Thursday 7th September 2006 - Stavanger
Friday 8th September 2006 - Haugesund
Saturday 9th September 2006 - Bergen
Week 4
Thursday 14th September 2006 - Trondheim
The top five placed at each of the above tour venues qualifies for the Grand Final which is:
Friday 15th September 2006 - Oslo (The Final)
Norway can be a cold place at times, but it's fair to say that the FHM/Purple Lounge Poker Tour will be hot!
Ed note: UK Poker News readers can warm up by downloading Purple Lounge Poker right here.