Poker Whispers

The Poker Whisperer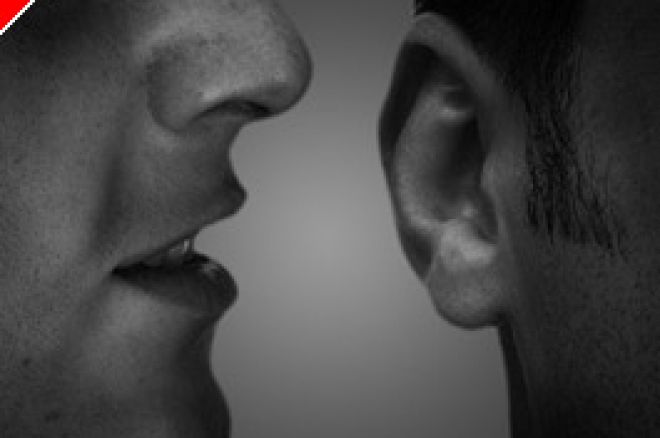 The Poker Whisperer is back again with more no-nonsense poker comments. This month he shares his views on The Hendon Mob, gambling poker players and the recent trojan horse virus scares.
I caught an old TV show last week, titled "Money, money, money". Whilst ignoring Tony Slattery's vomit inducing cheesy style of presenting, I was delighted to see The Hendon Mob crop up towards the end of the show. Filmed around 2001 - 2002, The Mobsters were keen to tell viewers of their recent big wins. Gratuitous shots of Joe stashing money in a safe and Barny playing John Duthie in a heads-up game on Bugsys Club (remember them?) followed. Credit to the boys, they were well ahead of their time. Back at the time of this shows original airing poker wasn't the monster it is today. The narrator told of 800 pros descending on Vegas for the WSOP. There might be 800 pros around this year too, but that's just the dealers.
I can't say enough good things about The Hendon Mob. I was very pleased for the boys when they announced their new sponsorship with Full Tilt Poker. They are all very approachable and friendly, even Ram is rumoured to have spoken, once.
I've noticed a disturbing trend amongst some of the well known poker names in recent months. If I were to say to a non-poker playing person "I'm worried about poker players gambling habits" they would probably liken my comment to me being worried about Chelsea players nipping into the bookies - It's only natural! However, one poker player I know of has a serious problem. This guy is a solid player with several European Ranking results, he is well respected by many seasoned pros. Yet, this week, the player told me in confidence about a huge debt he has run up since mid-2005. With two maxed out credit cards and an overdraught that would embarrass Argentina's economy, he was in desperate state. I was at a loss as to how this could occur. How a rock steady, profitable poker player could be lured into the temptation of horses, football and roulette. I never really got a conclusive answer, just a barrage of excuses that appeared to stem from a week of losing every single race at the poker table. This is the first case of a year long tilt I have ever heard of.
I read on UK Poker News earlier this week that horses had fleeced some poker players. Surprisingly, the 2.30 at Kempton Park wasn't involved and the horses involved were trojan horse computer virus scams. Money has always attracted a few "wrong uns" but with Internet access to all kinds of financial information these days, these "wrong uns" are more worrying than ever before. The online poker rooms, with the huge sums of money they handle, should be ultra-secure, or so you would think! I'm sure all security leaks have now been plugged but this is not great PR for online poker. The poker rooms involved will surely suffer loss of business from this episode. Expect generous "welcome back" offers soon.
Remember, I'm listening.
Ed note: Download Poker770 for a huge £500 deposit bonus