Poker Pro Europe Hits The Stands

Paul Sandells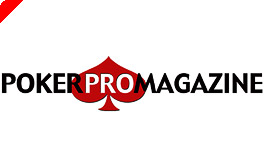 A new poker magazine is set to hit the shelves of European news agents. Poker Pro Europe aims to use their successful brand of profiles, advice and strategy tips from the world's pros to compete with the likes of Poker Europa and Card Player Europe.
Publish Dan Jacobs said: "Poker is set to explode in Europe, and players are hungry for information."
"Poker Pro Europe will capture the drama and the fun of European poker, both in cardrooms and on the growing European tournament circuit. If it is happening on the European poker scene, you will find it in Poker Pro Europe."
Poker Pro Europe will be available from September this year. All major high street news agents will be taking the stylish new publication, including; W.H. Smith, Balfours, Budgens, Alldays, Spar and GT News. Naturally, Poker Pro Europe will be available at casinos and cardrooms across Europe.
Poker Pro Vice President, Will Jordan and Editor-in-Chief, John Wenzel will oversee the launch. New staff from the UK will also be on board as Poker Pro Europe attempts to gain a crucial loyal readership.
Wenzel enthused: "European players are a growing force in the poker world. The new magazine will be all about them and the European poker lifestyle. The next generation of poker champions will come from Poker Pro Europe readers."
The marketplace for poker magazines is becoming just as competitive as online poker. At UK Poker News there is no need to wait for a monthly publication. Stick with us for the very latest every day.
Ed note: Download Pacific Poker today for your chance to win a FREE WSOP seat