Trowbridge Poker League a non-starter

Paul Sandells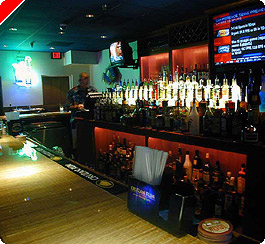 Plans for a poker league in the town of Trowbridge, Wiltshire have been dealt a heavy blow today. Organisers have been informed that running the league would breach the 1968 Gaming Act.
Trowbridge and District Poker League organiser Walt Sampson planned to kick off his league later this month. He fell foul of the law banning "games of chance" in pubs and clubs.
Sampson, who currently sponsors the Trowbridge Darts League, saw poker as the ideal solution to slot in the 10-week summer gap during the darts season break.
Sampson said: "My landlord handed me an article called Pub poker is a game of chance.' Even though no money would change hands, the fact that we charge a match fee means it would not be allowed."
"In hindsight I probably should have looked further into it. Poker was just supposed to be something fun to do instead of darts during the summer. I was never in it to start a business or to make any money."
The 1968 Act specifically controls gaming on licensed premises. Although Cribbage and dominoes are permitted, no other gaming may take place without the approval of the licensing authority.
Samson continued: "When I first advertised the league there was a positive response from quite a few pubs. I bought a case of 1,000 chips for £75, which was going to be used at the end of season tournament at the Wesley Road Club."
"It's disappointing but there's nothing I can do about it. At least if the law changes I know there's enough people interested to run the league."
A spokesman for the Gambling Commission said in response: "Anyone who organises poker tournaments with a public element risks breaching the legislation in the 1968 Gaming Act. Organisers of poker tournaments are advised to seek legal advice before undertaking such ventures outside casino premises. Any individual who engages in a poker tournament held in non-casino premises will not enjoy any regulatory protection."
Ed note: Play poker legally, 24hrs a day. Download 24h Poker for a €200 bonus