Mansion Sets Up Home in Tottenham

Tony Bromham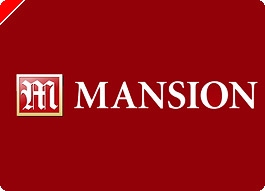 Hot on the heels of online gaming company 32Red plc signing a sponsorship deal with a Premiership Football team (Aston Villa), along comes an altogether larger specimen.
Mansion, a relatively new but stupendously-funded online gaming company, has committed £34,000,000 (€50m; $64m) in a four-year deal to display their logo on the shirts of Tottenham Hotspur Football Club, beginning on 1 July 2006. This deal is one of the ten largest club shirt sponsorship agreements ever signed.
As highlighted in UK Poker News on 16th April, Mansion is a company set to go places through the sheer brute force of its wealth enabling it to build a top online offering. It has already ploughed millions of dollars into a Fox TV poker tournament and its brand new poker arm, Mansion Poker.net, has just signed up a media-friendly poker presence in the form of the glamorous Erica Schoenberg, a recent high finisher at the 4th Annual Five Star World Poker Classic WPT event in Las Vegas, and renowned blackjack player to boot.
Mansion is backed by an Indonesian cigarette billionaire and there seems little doubt that the Far-East will be targeted as one of its major areas of expansion in time. This is reinforced by Tottenham Hotspur who say in their official announcement to the Stock Exchange:
"Mansion will partner Tottenham Hotspur across a wide range of commercial activities including the extension and expansion of the Club's brand into key territories across Asia and other important international markets, the development of an international supporters' club to support the brand, significant support for the Club's work with adults in the community in the UK and overseas, a co-branded internet gaming site with shared revenues, and other special commercial projects that may be of mutual interest and benefit to both Tottenham Hotspur and Mansion.
Daniel Levy, Chairman of Tottenham Hotspur plc, said:
"Tottenham Hotspur has made progress both on and off the pitch in recent years which has put the Club in a good position to improve its commercial partnerships and the new agreement marks a significant uplift. We also share similar ambitions with Mansion to grow and extend our respective brands in many of the world's key and developing economies and we have already discussed ideas on how we might achieve this by working together. We are excited about working with Mansion and keen to accelerate the international development of our Club."
David Kinsman, Chief Operating Officer of Mansion, said:
"We are investing considerably in the development of our brand and we have been looking to secure a major Premier League deal for some time. Tottenham Hotspur has a long and successful history, great traditions and a wonderful brand, both in the UK and internationally. Spurs have enjoyed an excellent season with European football to look forward to next year. We see this deal as an excellent opportunity to play a major part in the ongoing international development of both the Mansion and Tottenham Hotspur brands over the course of at least the next 4 years."
UK Poker News can only speculate whether eventually a football fan will be able to win his or her season ticket in a game of poker!
Ed note: Looking for a new experience? Download Virgin Poker and grab a $200 bonus