Exclusive Mansion Poker Dome Freerolls at UK Poker News

Tony Bromham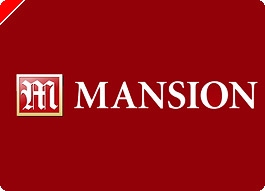 UK Poker News is pleased to make available to its readers two opportunities to qualify for a seat at the exciting and innovative MANSIONPoker.net Pokerdome Challenge, which is filmed and broadcast from the Tropicana, Las Vegas into the homes of Fox Sports Net (FSN) viewers in the USA.
When you sign up to Mansion Poker through UK Poker News, you will be automatically given seats in two separate special freeroll tournaments on 11th June and 25th June, provided you have made an initial deposit into your poker account.
The Mansion Poker Dome Challenge is in a Speed Poker™ format and features six players per heat in an enclosed dome which is soundproofed and mirrored for the players. They cannot see out of the dome and cannot hear what is happening outside it. There is a live audience who can see into the dome and have access to giant TV screens showing the players and their hole cards. TV can therefore broadcast the immediate audience reaction to the play yet the players are not affected by it. Ingenious may be one word for it!
One man who certainly gets about is Matt Savage, top tournament director and veteran of US TV poker shows. He was at the first heat for the filming in Las Vegas, yet a day later would be needed in Ireland for the second leg of the Showdown Poker Tour in Dublin!
The UK's Rhowena Colclough was a popular entrant to heat number 1 and a boon for the TV director, brightening up a table including WSOP Bracelet winner Brian "Rookie" Wilson, and other qualifiers, Paul Dreyer, Jonathan Sullivan, Frank Lacava and Peter Lawler.
The format lived up to its name. Forty-three hands were all it took to determine a winner, none other than Rhowena Colclough who scooped $25,000 and a place in one of the six "semi-finals". There are 35 further heats to go, the winner of each going on to compete for a place in the Grand Final which offers a cool $1,000,000 winner-takes-all prize to be fought over in front of a big Fox Sports audience. The Dome will only be for the strong of heart then!
Apart from the exclusive Poker Dome freerolls available through UK Poker News, Mansion, the new sponsors of Tottenham Hotspur Football Club, also offers the widest range of services to suit the sporting poker player. There is the Mansion Sports Exchange with 0% fees for buyers and 1% win-only fees for sellers; the Mansion Sportsbook; Mansion Casino; and Mansion Mobile for the latest games available on the move.
Ed note: Download Mansion Poker and play $10,000 freerolls every weekend.