Grosvenor Luton: First Triple Bill

Richard Prew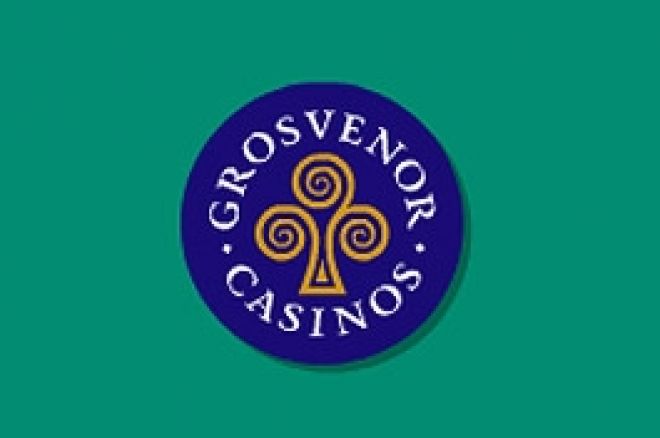 Over the weekend of 12-14th May Luton introduced the first of three mini-festivals over the summer months. Three one day Hold Em events with total buy-ins of £900 were staged, a £100 limited rebuy on the Friday night and £300 and £500 freezeouts beginning on the Saturday and Sunday afternoons respectively.
Running the Luton cardroom presents some challenges, as its catchment area for players is essentially the same as that for the London cardrooms. In particular the bigger Luton competitions on a Friday night have been under pressure for some time since the introduction of sizeable competitions at the highly regarded Sportsman casino at Marble Arch. Introducing these mini-festivals is a laudable attempt to
address this competition and attract some London clientele back half an hour North up the M1.
Early signs are encouraging. The Friday night competition attracted 73 runners and a prize pool exceeding £15000. £30 Satellites offering buy-ins to the whole weekend had been run for two months and the field included a cosmopolitan mix of locals and a healthy number of higher profile circuit regulars. These included Carlo Citrone,
Jim Reid, Stuart Nash, Willie Tann, Steve Vladar, and the in form JP Kelly. Structures were excellent, the Friday night competition providing 5000 chips and two 45 minute rebuy levels, one rebuy and one add on being the format followed by a half an hour clock. Both weekend competitions were 5000 chips and 45 minute levels throughout.
The first competition lasted until 5am when three way business was done as a chip count approached. The long standing chipleader was Phil Quayle from Yorkshire who barely put a foot wrong all competition including pushing JP Kelly off a pot with two tables by betting the river with 86 offsuit on a board with five overcards on a
stone cold bluff. Phil was formerly William Hill's Poker manager and was the brains behind the extremely successful William Hill Grand Prix which aired on Sky last autumn. Now a full time sports bettor and poker player he has an understated manner at the table but great judgement. One to be followed should he decide to up his circuit schedule in the coming months. Sharing the main spoils were "Greek Jack" Dionysiou from Nottingham, who recovered from a precarious bubble chip position and Luton Poker League leader and Luton veteran Brian Sadler. Other finalists included Malcolm Muskett and "riverdave" Penly who would each reach two of the three finals
during the weekend.
The business end of Saturday's competition which attracted 53 runners (due to an unfortunate clash with the 100 runner plus Walsall £300 two day freezeout and the Cup Final) provided a stark contrast between youth and vast experience. The star of the competition was 18 year old Ben Turnstill from Leighton Buzzard who stood toe to toe with fellow finalists Stuart Nash, Tony "tikay" Kendall and Carlo Citrone and by the time a 4 way deal was concluded took the joint highest share of the prize money. Tony Kendall commented several times to me afterwards that he had often tried to move on the young player only to find him playing back each and every time with
heart and great instinct. Already a prolific online MTT winner, Ben is another one to watch.
The main event on the Sunday saw the successful re-introduction onto the UK tournament scene after an enforced absence of Londoner Garry Bush, who started out at Luton all those years ago. Alongside him in the post deal winners circle were the indomitable Willie Tann and Richard Gardener Brown. It was no surprise to see Willie gain success here. Having shared a table with him during Saturday's competition I
saw at first hand the form he was in; raising virtually every unopened pot he accumulated chips early on with abandon and made several world class calls against decent players only to suffer by running big hands into bigger hands nearer the business end of the competition.
The official results of the weekend's competitions are shown below, the sums shown are pre any "business"
Friday £100 With 1 rebuy and 1 add on
1 Phil Quayle - £6120
2 "Greek Jack" Dionysiou - £3060
3 Brian Sadler - £1910
4 K Chung - £1300
5 Richard Prew - £920
6 Dave Penly - £610
7 Malcolm Muskett - £540
8 Tracy Tearle - £460
9 M Asif - £380
Saturday £300 Freezeout
1 Ben Turnstill - £6350
2 M Asif - £3180
3 Stuart Nash - £1990
4 Tony Kendall - £1350
5 Lightbreeze - £950
6 Michael Chambers - £640
7 Malcolm Muskett - £560
8 Patrick Taylor - £480
9 Carlo Citrone - £400
Sunday £500 Freezeout
1 Willie Tann - £8600
2 Garry Bush - £4300
3 Richard Gardener-Brown - £2680
4 L Trinh - £1830
5 Dave Penly - £1290
6 David Tearle - £860
7 Chris Sandercombe - £750
8 David J Lloyd - £640
9 Chandra Khajuria -£540
The two remaining Triple Bill Mini Festivals take place on the weekends of 2nd to 4th June and 30th June to 2nd July.
Ed note: Head on over to Bet 365 Poker for a monthly $50 bonus and seats in every WSOP event