Let The England Festivals Begin!

Tony Bromham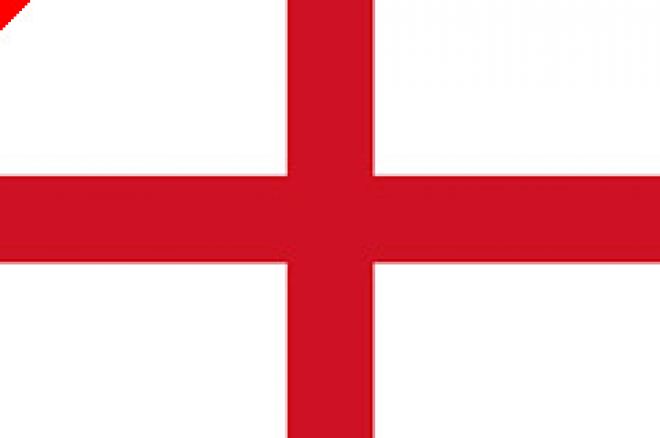 As you drive around the cities, towns and villages of England over the next few weeks, you are, as sure as day follows night, going to be seeing an ever increasing number of those flags – you know, the white ones with a red cross – tied to car wing mirrors, flapping madly in the draught; hanging from front-facing, first storey flower boxes, or plastered across T-shirts and headgear.
Will these many and varied individuals all be displaying this patriotism in recognition of the blessing that is now a regular calendar full of rich and varied poker festivals, allowing the discerning player to choose a game at his leisure to suit his budget and location?
Well, maybe not, given that we are approaching that four-yearly ritual, the FIFA Football World Cup, to be held in Germany. Nonetheless, English players of the poker variety can still look forward to this feast of world football while gorging on poker festivals the length and breadth of the land. Let's look at what is on offer (entry costs shown exclude registration fees which must be added when you buy in):
The Western Summer Festival, Acton, London W3 (22nd – 28th May)
This one is already in progress but from 24th May to 28th May, there is a £300 No Limit Hold'em, a £500 Pot Limit Omaha, a £500 Pot Limit Hold'em and, finally, on the weekend of 27th/28th May, the Main Event, a £1,500 No Limit Hold'em tournament.
The Spring Festival, Napoleons Owlerton Casino, Sheffield 24th – 27th May
The Sheffield festivals have a cult following, revelling in the busy atmosphere of this lively casino. The Spring Festival has on offer a £100 No Limit Hold'em plus Rebuys, a £300 No Limit Hold'em Freezeout and the Main Event, a £750 No Limit Hold'em Double Chance Freezeout over 26th/27th May.
South of England Poker Championships, Grosvenor Casino, Southampton 28th – 30th May
The status of the events at this festival are in reverse order starting with the Main Event, a £1,000 No Limit Hold'em Freezeout over 28th/29th May. A £500 No Limit Hold'em Freezeout runs over 29th/30th May while a smaller £200 No Limit Hold'em Freezeout tidies up proceedings on 30th May.
Coventry Masters, Mint Casino, Coventry 29th May – 3rd June
On a smaller scale, but still vital to the lifeblood of grass roots poker, the Coventry Masters offers No Limit Hold'em plus Rebuys tournaments at £10, £20 and £50 followed by No Limit Hold'em Freezeouts at £100 and, finally, the Main Event over 2nd/3rd June, £200. A maximum of 100 players applies here.
The Southern Masters, Stanley Reading Sporting Club, Reading 2nd – 4th June
The town of the runaway Coca Cola Championship football winners, Reading FC, plays host to another mini-festival. The Stanley casino is offering two No Limit Hold'em Double Chance Freezeouts, one at £100 and one at £150. These are followed by the main attraction, a £500 No Limit Hold'em Freezeout with £25,000 guaranteed prize money.
The Midlands Meltdown, Grosvenor Casino, Walsall 5th – 11th June
This is the festival to gear you up for the England v Paraguay game on 10th June! Starting on 5th June with a £100 No Limit Hold'em plus Rebuys, there follows a £150 Pot Limit Hold'em with Rebuys, a £300 No Limit Hold'em Freezeout, a £500 No Limit Hold'em Double Chance Freezeout, a £300 Pot Limit Omaha Double Chance Freezeout, before the Main Event starting on 10th June. Yes, the day of the Paraguay match! This is a test of your poker leanings, unless you are not football-minded, in which case you may have a reduced field to beat! This Main Event is a £1,000 Double Chance Freezeout, and the festival concludes with a little £100 Pot Limit Hold'em contest on 11th June.
After you have sated your poker appetites on that lot, you can settle down to five weeks of World Cup football taking in the delights of Brazil and Ronaldinho, Argentina and Riquelme, France and Henry, Germany and Ballack, Italy and Del Piero, and much more.
Oh, and not forgetting England…and Beckham, Owen, and maybe even Wayne Rooney!
Ed note: There's no Victoria Cross but you can download VC Poker and earn a $500 bonus