More Free Money from Bet365 Poker with Loyalty Points

Paul Sandells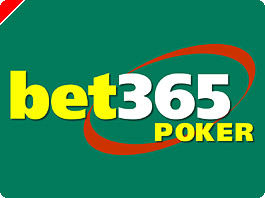 Bet365 Poker, the company who give away a monthly deposit bonus, have launched a loyalty points scheme. Regular players at Bet365 Poker look set to boost their bankroll even more each month.
With Bet365 Poker, it seems the phrase "Another day, another bonus" would be applicable to describe the poker room. With first time deposit bonuses, regular monthly bonuses, a huge monthly freeroll and seats to every WSOP event to be won, you could be forgiven for thinking Bet365 Poker don't really need another bonus promotion.
However, Loyalty Points from Bet365 Poker slots in with the other bonuses very nicely. It's not complicated either, there are no hard to understand wagering requirements or dealing with support to get your bonus.
The free stuff we all love comes in $1 portions for every 100 Loyalty Points. That's it! 100 Loyalty Points are quickly accumulated. As you can imagine, over the course of a month your Loyalty Points can turn into hundreds, if not thousands, of dollars.
Why do Loyalty Points mount up so quickly? Well, you do NOT have to take part in a raked hand. If there is no rake taken from the pot Loyalty Points are still collected. If rake is taken then even more Loyalty Points are handed out.
It's free money from Bet365 Poker and here at UK Poker News we applaud them for giving more back to poker players.
Ed note: Download Bet365 Poker now and claim a $100 deposit bonus, a monthly $50 bonus and Loyalty Points on every hand you're involved in.