Interview with Barny Boatman - Part 1

Tony Bromham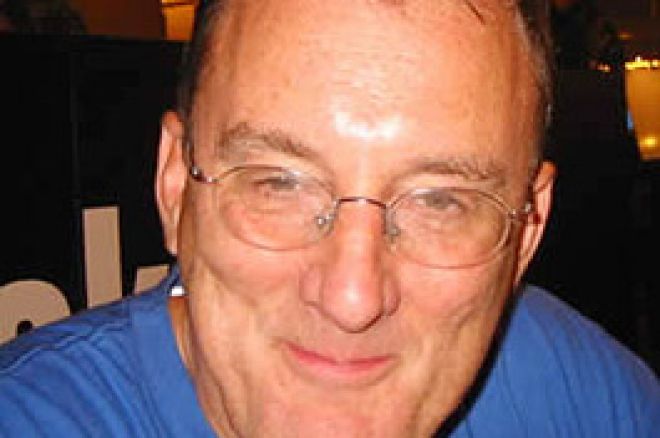 UK Poker News is always on the lookout for home successes in poker and the recent announcement by the Hendon Mob that its four members – Barny Boatman, Ross Boatman, Ram Vaswani and Joe Beevers – have been signed up by US online giant Full Tilt Poker is a shot in the arm for UK poker generally. We caught up with Barny Boatman to talk about this and a few other things besides! In Part 1, Barny gives his thoughts on the new Showdown Poker Tour and enthuses about the Hendon Mob's new sponsorship deal. In Part 2, to be published soon, Barny offers his views on the future of poker, the impact of No Limit Hold'em on other forms of poker and the ethos of the Hendon Mob. Bookmark UK Poker News for this and much more.
UKPN: Barny, thank you for sparing your time to chat with UK Poker News.
BB: It's a pleasure.
UKPN: Firstly, Barny, congratulations on your result at the first Showdown Poker Tour event that was held at the Gutshot Club last weekend. In the end, the cards just failed you but runners-up spot is still a good start for the Hendon Mob's association with the SDPT.
BB: Thanks. Of course I would have loved to have won it, and for most of day two I thought I would, but Mats Gavatin made a fantastic comeback and I congratulate him on a great performance.
UKPN: The Hendon Mob has agreed to play the Showdown Tour this year, going to some unusual locations in Europe, such as Lithuania, and places like Trouville in France and Elsinore in Germany. What was the Hendon Mob's motivation to join this Tour and do you see it rivalling the European Poker Tour in the future?
BB: I have a lot of admiration for what John Duthie has done with the EPT and to come anywhere close to his level of success would be an enormous achievement for the SDPT. But I think there is room for another tour covering some different venues. The SDPT has excellent blind structures and buy-ins designed to attract top players from around the world. From what I saw at the Gutshot, the Eurosport coverage looks likely to be of a high quality, and of course having Matt Savage is a major coup which will guarantee credible and well-run events as well as helping to bring in the top Americans.
UKPN: The Hendon Mob has sprung from the traps just recently, not only joining the Showdown Poker Tour but also announcing a major new sponsorship arrangement with Full Tilt Poker. How did this deal come about?
BB: It was the most natural thing in the world. We have always been admirers of Full Tilt Poker - the software, the style, even the logo and the advertising campaigns. And of course Team Full Tilt is made up of the world's best players. I think that the attitude and ethos of The Mob fits perfectly with Full Tilt Poker. It's difficult to imagine being with anyone else now.
UKPN: To us at UK Poker News, this transatlantic link-up seems mightily significant in terms of the USA recognising British poker. Suddenly, players who have always been big names in Europe are being slotted in alongside the other USA "Tilters" such as Phil Ivey, Chris Ferguson and Jennifer Harman, to name just a handful of their many big names. Is this a commercial recognition that European poker is now growing faster than US poker as recent financial results of quoted companies like Party Poker and Pacific Poker suggest?
BB: I think it has always been Full Tilt's intention to build a strong presence in Europe. They have taken the time to create something very strong and hopefully we can play our part in helping to build on it over here. You are right, it is exciting to be associated with all those great players. They are not just the world's best poker players, they are people who are committed to the growth and development of the game and to communicating their skills and sporting values to the wider poker community. We are under no illusions that we have suddenly been promoted to the status of Ivey or Ferguson just because we are with Full Tilt. They have earned their positions in poker and we will try to do the same.
UKPN: In practical terms, what does the Hendon Mob expect to be doing during the duration of the sponsorship deal? What are Full Tilt's expectations?
BB: We are with Full Tilt for the long term and we have a stake in their commercial success. We will do whatever we can to help bring that success about. You will of course see us playing in high profile events around the world representing the Full Tilt brand, and if you go to the Full Tilt card room you will often find us playing and chatting - I've been on there a lot already - I love it. In short, we will carry on doing what we do as poker players and as the Hendon Mob. We will do what we can to reward those players who sign up with Full Tilt via thehendonmob.com, starting with our great freeroll where we are giving away two free trips to the World Cup Final. You should have a go - I hear Wayne Rooney is planning to enter!
UKPN: As a football fan, it sounds tempting! Moving on; in your opinion, should the big European poker sites such as – dare I say it – Prima Poker, and many of the others, have cause for concern when a big USA site such as Full Tilt Poker takes on some big UK and European names under its umbrella?
BB: The main reason they should worry about Full Tilt Poker is that it is by far the best online card room in every important way.
Ed note: Join Barny and the Mobsters at Full Tilt Poker