They Think It's All Over…..It Is Tonight!

Tony Bromham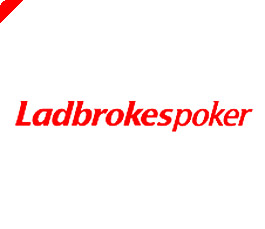 Alan Ball was one of the immortal eleven who played for England in their triumphant World Cup Final of 1966. Forty years on, and you have the chance to thank him for the glory and earn $100 for knocking him out of a poker tournament!
You might also win a swish night out at an exclusive World Cup dinner during which you will watch a big screen live showing of England v Sweden on 20th June at this year's World Cup in Germany!
There are five pairs of tickets to this exclusive football dinner worth over £400 up for grabs on Ladbrokes Poker this very evening (Saturday 27th May 2006). You can join Alan Ball for this charity event in a $5 buy-in game of poker (with unlimited re-buys in the first hour) at 19.30 BST on Ladbrokes Poker.
The five top players in this tournament will each win a pair of tickets to the Ladbrokes' World Cup dinner! The$100 bounty on Alan Ball's head will be presented to the player who knocks him out of the tournament.
All monies raised by the tournament will be matched by Ladbrokes and the whole lot donated to Alan Ball's nominated charity, The Lily Centre in Liverpool, which specialises in Breast Cancer treatment.
A little more detail about the Ladbrokes World Cup dinner. The top five players in the online tournament tonight will watch the England v Sweden game on giant screens; attend an exclusive drinks reception and a four course dinner with wines at the Marriott Hotel in London, all courtesy of Ladbrokes. England legends, Peter Beardsley and Alan Ball, plus other well-known personalities will entertain guests on the night with their views, expectations and comments on the England v Sweden game.
After the football, Ladbrokes will host a casino and a free to enter World Cup poker tournament, with a first prize of a luxury trip for two to Las Vegas for the World Series of Poker with Ladbrokes Team 100.
Don't worry if you miss out on the top five places. The next five in line will win a signed Alan Ball retro England shirt!
Sounds too good to miss!
Ed note: England expects! Download Ladbrokes Poker for your chance to lord it with the World Cup stars