24h Poker Launch VIP WSOP Campaign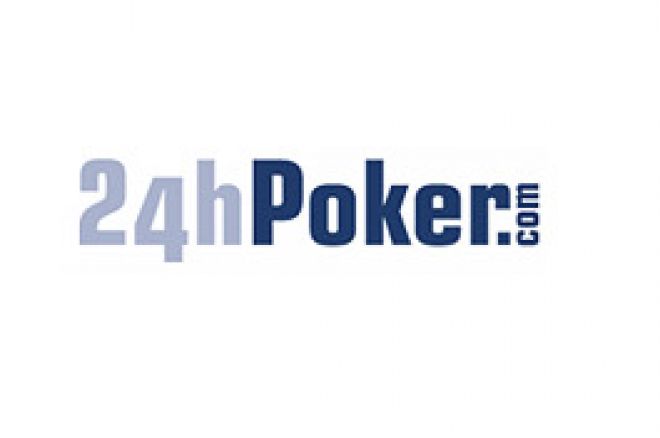 Time is running out to get your seat in this years WSOP. Still, there are lots of ways to qualify online including a new package from European poker leaders 24h Poker.
24h Poker have a variety of packages on offer for their regular players who are accumulating poker points. It's not too late to start accumulating either! Here's what is on offer:
- For 60,000 VIP points you get a flight to Las Vegas, lodging for 7 days and a buy-in to the WSOP event number 17. The $1,000 No Limit Texas Hold 'Em tournament, held on July 10th.
- For 90,000 VIP points you get the same flight and lodgings deal but, this time your buy-in is for the WSOP event number 29. The $2,500 Pot Limit Texas Hold 'Em on July 19th.
- Earn 120,000 VIP points for the $5,000 No Limit Hold 'Em tournament on July 20th. Again, flights and lodging as above are included.
- Finally for the heavy hitters, earn 160,000 VIP points are you'll be whisked to Vegas for 15 days. With a buy-in for the $10,000 championship event tucked under your belt.
This promotion has been running for only a month now and ends on June 30th. So, there is still plenty of time to start playing your way to the WSOP on 24h Poker.
Want a more direct way to the WSOP? Try our super satellite freerolls. Coming up on April 27th we have a $12,000 WSOP value package at Titan Poker. Download Titan Poker Here to register.
Ed note: Play your way to the WSOP on 24h Poker. Download 24h Poker today and earn a €200 bonus when you make a deposit