Poker Whispers

The Poker Whisperer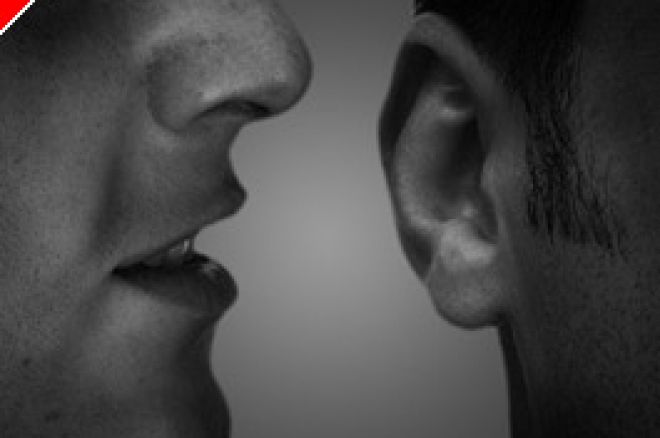 The Poker Whisperer is back this month to give his take on the European Rankings, the brilliance of John Kabbaj and how poker is being taken less seriously in the media these days.
Back in February I was praising the talent of the youngsters in our game. How their aggression and vast experience gained on-line was slowly but surely crushing the old school. What happens? The old school fought back! John Kabbaj, who has been on the scene for a long time, and appears older than dirt (but is actually only 31) wins the European Classic at The Vic. On his tail in 3rd, Dave Colclough. Further down the list, Ned Flanders and Keith "The Camel" Hawkins. Is it time for the whisperer to eat humble pie?
Well, no. Kabbaj, whilst classed as "old school" by many, is certainly no coffin dodger at 31. Indeed, many of the older generation were playing before "large" was even born. Colclough, yes he still plays poker, hasn't troubled a final table for a long time. "The Camel" is seemingly hanging up his boots to play on Poker Stars.
Kabbaj's win at The Vic propelled him to the summit of the European Rankings. For once, the league of players here reflects the results... to a degree! Kabbaj does not play every event on the circuit in the hope of gathering ranking points. I imagine the points mean very little to him as somebody who does not seek ego massages.
The rankings, overall, are in a terrible state and it all boils down to one thing. There are too many tournaments where points can be won. In April alone there are 7 festivals with ranking points on offer and 32 tournaments which qualify for points. I'm all for giving choice to poker players but for a serious league this is ridiculous. This set-up means those who are sponsored, or have deep pockets, can jet around and play in every event that doesn't overlap. This is not a league which decides the best poker player in Europe. This is a league which decides who can play the most tournaments to scrape together their best ten cashes before the end of the year. If you can play 100 events in a year, welcome to the top ten.
How many events do snooker players, tennis players or any competitive sportmen and women take part in to decide their rankings? Do any reach 32 in one calendar month?
Good luck to Mickey Wernick in his quest to retain his title.
I have had a jab at TV related poker previously in my column. SKY have seemingly noticed that most poker on TV is rubbish and have moved the main poker channels into the abyss of "gaming" channels from chan. 17,639 upwards. I would love to see the viewing figures for these shows. Sometimes I reckon it's just me and Mrs Whisperer tuning in for a night time sedative. Surely, if you want to watch Internet poker you'll watch it ON the Internet? Will Poker 8544258425 record an interesting show ever again? I'd like to hope so, but fear I will never find out as I've forgotten the channel number already.
Spring is in the air, have a great month. Remember, I'm listening.
Ed note: Sssshhhh! did you know we have a $3,000 freeroll for new players at London Poker Club? Download here to register