The Poker Party Continues to Swing

Tony Bromham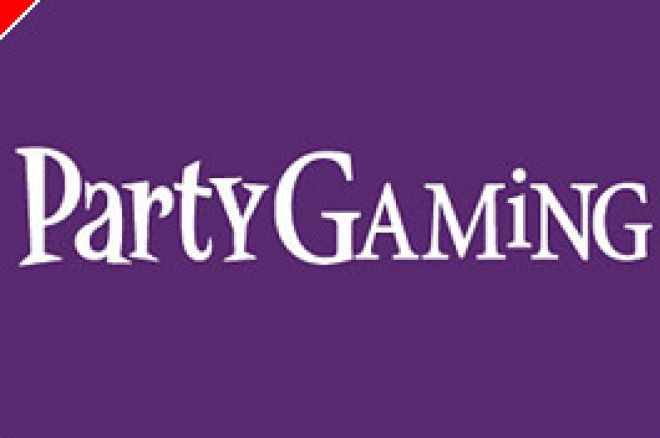 In an announcement to the London Stock Exchange, Party Gaming plc, owners of Party Poker, the world's largest online poker site, has announced further record quarterly profits in the three months to 31st March 2006.
Group Finance Director, Martin Weigold said:
"I am pleased to report that we have made a strong start to 2006. The first quarter has seen continued strong growth in poker on the back of a record number of poker sign-ups. Blackjack has remained robust with net revenue averaging $0.7 million per day whilst the introduction of Party Casino two months ago, as part of the fully integrated Party-branded platform, has exceeded our expectations and lifted overall net casino revenue (including blackjack) to over $1.0 million per day..."
Weigold also stated that Party Gaming will soon be launching online backgammon, which is of course a game common to some of the top poker players, including Gus Hansen, the ultra-aggressive and successful Danish multi-WPT winner, who has also been a backgammon world champion in his time.
Some of the key indicators for poker in the quarter included "Active Player Days" - 13,956,785 (up from 10,941,341 a year ago), "Daily average players" - 155,075 (up from 121,570), "New real money sign-ups" - 263, 254 (up from 214,108), "Unique active players during the period" - 872,969 (up from 608,696) and "Average daily revenue (excluding skins)" - 2,869,414 (up from 2,261,492).
Also of interest, albeit perhaps not surprising given the hostile political climate in the US to online gaming generally, are the figures for non-US growth. Party Gaming refers to this as "international" business. They say:
"The international expansion of poker into territories outside the US has continued. Over 39% of new real money sign-ups in the quarter came from countries outside the US whilst in March, the proportion of new real money sign-ups coming from outside the US exceeded 40% for the first time..."
With regard to current trading, Party Gaming says:
"Party Gaming has made a very positive start to the year in the seasonally strong first quarter. On 6th April 2006 the Group successfully reintegrated each of the skins acquired over the past few months (Empire Poker, MultiPoker and Intertops Poker) on to the integrated Party-branded platform, so providing further liquidity to all of our poker players. The launch of our two new games and the promotion of Party Casino should provide further impetus over the coming months and while the usual seasonal pattern can be expected to influence the second and third quarter performance, the Group remains confident of making good progress in the current year..."
Ed note: If you want the widest choice of tables, Download Party Poker right here and claim a $100 bonus using bonus code UKPN100