Interview with Paddy Power Poker's Nikki Newman Part 3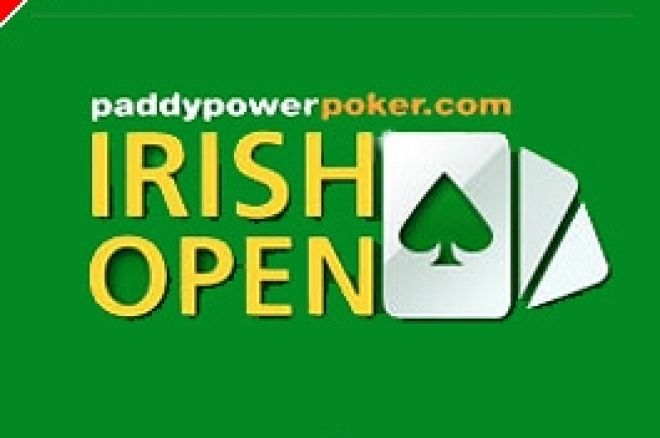 UK Poker News' Irish correspondent Oliver Boyce concludes his interview with Nikki Newman, Poker Operations Manager at Paddy Power Poker, sponsors of the €1,000,000 guaranteed Irish Open which has just ended with the crowning of Vincent Melinn as new Irish Open Champion.
In this Part 3, Nikki talks about the forthcoming Ladies Open Championship, and discusses industry matters like cheating and collusion, responsible gaming policies, and offers advice to new players opening an account for the first time.
UKPN: Do you play much yourself, Nikki, and what has been your biggest win and lowest point in poker and what sort of player would you describe yourself to be?
NN: I am predominantly an online player. The rigorous schedule of my role does not give me as much time as I would like to get out and play more live games. I have had a number of big wins online. Taking $4,000 first prize in a high stake, highly attended freezeout MTT was probably my biggest win.
I tend to tip away in STT's as my bread and butter and I steer clear of cash games. As far as land based tournaments go I managed to place in the money in the Boyne Valley €30,000 Guaranteed event in February. There were around 200 entrants and my clearest and indeed most scariest memory of the event was staring Ivan Donaghy down across the table; he had put a very substantial raise in from mid position and had at least a two to one chip lead on me, I re-raised him all-in and he decided to put me through a ten minute stare-down before laying down his hand. I am not telling you what I had!
I will be playing the Ladbrokes European Ladies championship in May and I am really looking forward to it. I believe the structure will suit me nicely as I like to sit back for a while and throw daggers before chips at the opposition! I jest. It will undoubtedly be a fantastic learning experience for me and I sincerely hope I don't let the side down.
UKPN: Many people reading this may be relatively new to on-line poker. What advice do you give to someone with a genuine desire to increase their on-line bankroll over time, as opposed to simply playing for kicks?
NN: When you start off playing online poker, it is absolutely essential that you learn the ropes first. Poker is estimated as being 70% skill and 30% luck. Do not rely on luck and act as if it is purely a game of chance. Start off playing for free until you get your head around it and then when you are ready move on to small stake Single Table Tournaments.
This helps you to keep a firm grip on your bankroll. Always set yourself a "lose and win" limit. Do not permit yourself to spend above the amount you set out and when you have reached your win limit, stop! Come back the next day; this kind of discipline is essential for controlling and increasing your bankroll.
UKPN: We both know that poker can have a negative aspect on some people's lives; how do you deal with the negative aspect the game can create in some people's minds and what advice and controls would you recommend to people that might have a gambling problem?
NN: The acknowledged experts in this area are Gamcare, and we work with them to help identify problem gambling, and give assistance to those who require it. We feature Gamcare prominently on our website and all of our customer service operators are trained in Gamcare techniques.
It's important that people understand this issue properly though. The word "tilt" is often used in poker. Generally it is experienced after a string of or even a single bad beat. The player then temporarily loses control and attempts to regain losses without a clear perspective, much more often than not this type of play leads to further losses.
When "tilt" becomes a frequent occurrence it can also be a sign of a gambling problem. The lines can be blurred between occasional and consistent tilt. This exists in all walks of life. If I walk down Oxford Street and see a coat I like, and buy it on a credit card - no worries, but if I stop in every second shop, and sign up for a handful of store cards, I'm probably overstretching myself.
UKPN: New and current players are very concerned about cheating and collusion online and there have been stories about some major websites banning some well-known players and confiscating large amounts of money. I believe this is something you had to deal with last year, when you expelled two players for collusion, making Paddy Power the first site ever to take this sort of action. Was this a hard decision? What confidence can players have about online poker, and is cheating and collusion a major concern for the industry?
NN: Following a grand final qualifier for the EPT we were approached with concerns over suspect play at the final table. On investigation we discovered that one of the players who had a massive chip lead over the rest of the table appeared to have folded a number of hands to another player in an attempt to increase their stack sufficiently for the "dumpee" to make second place in the tournament. Whilst no other players at the table were directly knocked out as a result of the suspect play between the two this is still classed as cheating. By aiding that player and thereby decreasing the rest of the players' chances to place, we deemed that the two players should be disqualified from the tournament.
You are quite right when you say that this was a milestone decision, however if we as a company wish to take the moral high-ground and endorse our own slogan then for us it was not a difficult decision. We insisted that the two players be disqualified and that 3rd and 4th place should be promoted to 1st and 2nd. Controversy followed though the majority of feedback was positive. We remain stalwart in our promise as Ireland's "fun, fair and friendly" bookmaker to protect our customers, bad publicity or no, for the good of the game in general.
In general I believe the online poker industry is taking a much more serious look at how this aspect is being treated and I anticipate more stringent measures and advanced collusion detection systems being of major importance. Since we took this decision there have followed a number of sites who have taken similarly determined steps to make their positions clear and protect their players against this type of unfairness. I would happily take this as a sign that the industry's treatment and prevention of cheating and collusion is going in precisely the right direction.
UKPN: Finally, Nikki, after such an exciting year for Paddy Power Poker in its first year, what are your targets for the longer term?
NN: For us, the Irish Open is the culmination of the work done over the last year. Over fifty people will have qualified for the event on Paddy Power Poker, one of which will take home a $12,500 package to the WSOP for placing higher than their fellow qualifiers in the event.
To sponsor the first ever €1,000,000 guaranteed tournament in Ireland is a dream come true. Over the next year we will use the experience we have gained this year to improve our poker software, enhance and expand the game offering, bring more innovation to the industry and plan our next massive tournament! At some stage however I will have to take a few days off and leave my laptop at home, much as it pains me!
UKPN: Nikki, it has been good to talk. Thanks for your time and UK Poker News wishes you every success in poker
Thank you for asking me, UKPN and Ollie! Keep publishing your fantastic news and reviews and keep the "pokeratiis" informed. Ollie, in the infamous words of Mr Leslie Neilson in Airplane on your upcoming trip to the WSOP......
"Good Luck......we're all counting on you!"
"Good Luck......we're all counting on you!"
"Good Luck......we're all counting on you!"
Ed note: Play our Exclusive $3,000 Freeroll when you Download Pacific Poker only available through this link at UK Poker News.