Mike Caro Heads To Ireland

Paul Sandells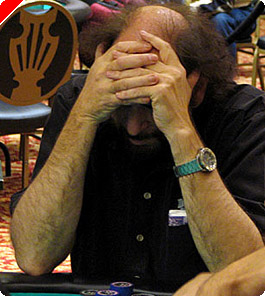 Amongst a spate of recent Irish news pieces here at Poker News. We learned today that American poker legend Mike "Mad genius of poker" Caro is due to play in this years Irish Poker Open in Dublin.
Caro, famous for his book "Mike Caro's Book of Tells-The Body Language of Poker" and six other highly regarded poker books, will play at Jurys Ballsbridge Hotel from April 14-17th in the Irish Open, sponsored by Paddy Power Poker.
During his trip to the Emerald Isle Caro will also speak at Trinity College in Dublin. Giving a lecture at the Graduates Memorial Building on Thursday 13th April at 5.30pm. This will be followed by a Question & Answer session and a book signing.
A spokesman for the Irish bookmaker, Paddy Power said, "We're wildly thrilled to have such a legend come in play in the Irish Open. With Caro's ability to read people he's sure to put the fear into anyone who sits down at his table."
Mike is also the founder of the Mike Caro University of Poker, Gaming, and Life Strategy as well as being a highly regarded poker professional. Twice world champion Doyle Brunson describes him as "the finest draw player alive."
The Irish Open, Europe's oldest poker tournament, is celebrating it's 25th anniversary this year. It has a €1 million guaranteed prize pool with €50,000 added. The final table will be broadcast live across Europe on April 17th on Sky Sports 2 at 9pm.
If you wish to attend Mike Caro's lecture, content the University Philosophical Society on: 00 353 87 774 7823
Ed note: Download 32 Red Poker now for a $10 instant bonus, no catches