Online Poker and the Mansion Lifestyle

Tony Bromham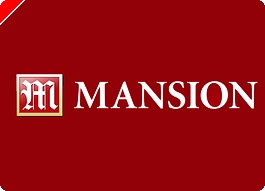 Easter 2006 is upon us so it seems a good time to reflect on certain aspects of our beloved game of poker. Especially after the week just gone by in which poker hit the tabloid and broadsheet headlines for two entirely separate reasons, yet both were linked to that great public worldwide obsession, Manchester United Football Club.
Latterly, as reported in UK Poker News earlier in the week, heated debate raged about the alleged gambling losses of one of the world's greatest players, Wayne Rooney. Poker seemed to bear the brunt of this particular episode, and perhaps that is not surprising as poker is gaining mass appeal with the likes of Teddy Sheringham and Tony Cascarino seen playing some big tournaments at serious levels of play.
In days gone by, the old standby of gambling on the horses was the average sport-minded player's means of spending his surplus income, and a few celebrated names fell into debt and notoriety as a result. However, today's wealthy footballers probably do not feel any financial pain. After all, Rooney's alleged losses probably represent a few weeks' basic salary.
Before the Rooney furore blew up, it was reported in the financial and popular press that Manchester United were replacing their shirt sponsorship agreement, saying goodbye to telecom giant Vodafone, and hello to giant online gambling company, Mansion, albeit the football club eventually declined to finalise with Mansion and instead sealed the deal with an insurance company.
Nonetheless, the question on most people's lips was "Who are Mansion?" Even regular users of online gaming sites were asking the same question. How does a company hardly anyone has heard of - at least compared to the likes of Pokerstars, 888, Betfair and Ladbrokes, for example - suddenly have the financial wherewithal to tie up a shirt deal with Manchester United, one of the great footballing giants and a commercial enterprise of substantial influence?
It is a measure of the economic status of online gaming that any company is able to move in the same circles as, and in fact supersede in terms of a sponsorship offer, one of the world's biggest companies, Vodafone, a company valued at more than most oil majors!
So, who are Mansion? They are headquartered in Gibraltar, having been formed in 2004. So, if they have not been around long, why are they so powerful? A clue can be found in Indonesia where a cigarette business was sold to USA tobacco giant Philip Morris for a thumping £3 Billion by one Putera Sampoerna. It is he who is the owner and main shareholder of Mansion, and it is that company's intention to grow through aggressive acquisition. The attempt at sponsoring Manchester United was a shrewd move since this would have granted massive exposure to the Far East where Manchester United have a huge cult following.
Mansion is likely to offer stiff competition to existing players in the online gaming world. It already has a sports betting exchange, albeit it does not deal in horse-racing but prefers to concentrate on team sports, majoring on the USA's National Football League (NFL), National Basketball Association (NBA) and the UK's Premiership Football League. Mansion also runs an online casino and it is in the throes of launching Mansion Poker, so we can be sure to see some aggressive advertising and sponsoring.
Already, Mansion Poker has signed a massive poker tournament deal with Fox Sports Network in the USA. Mansion has also acquired the assets and intellectual property of "Speed Poker" (trademark) and is rumoured to have made a cash offer for BetDirect.
Mansion has 120 employees in Gibraltar, making it one of the largest employers in the UK Dependency, and is currently the largest gaming taxpayer to the Gibraltar Government.
By the end of 2006, UK Poker News thinks it highly unlikely no-one will have heard of Mansion Poker!
Ed note: Claim your place on a $12,000 WSOP Team Pokernews Freeroll when you Download Poker Room through UK Poker News