The William Hill Grand Prix Final - Not To Be Missed!

Tony Bromham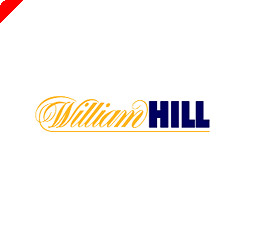 Armchair poker viewers should be jumping for joy! Sky Sports 2 airs the first ever showing of the £450,000 William Hill Poker Grand Prix Final on tonight (Tuesday 14th March) at 10pm.
Those who have already enjoyed the heats and the semi-final will know that these one table tournaments make excellent viewing and offer some stunning poker by the best players that the UK and Europe has to offer.
Lining up for this Grand Final are eight players, seven of whom won their respective heats and one, Roy "The Boy" Brindley, who won his way in via the semi-final play-off between all of the second placed players in the seven heats.
In the semi-final, Brindley beat off a solid challenge from Barny Boatman of the Hendon Mob and Peter "The Poet" Costa to make it through. The full final line-up looks like this:
Phil "Unabomber" Laak - Winner of Heat 1. This colourful American player is given to wearing a hoody and behaving manically at the table, but his madcap antics disguise an accomplished poker talent. Laak has made regular appearances in the later stages of several WPT tournaments in the USA. He was runner up in the WSOP $2,500 Pot Limit Hold'em Event in 2005 and, in December 2005, he made 6th place and $161,000 at the WPT $15,000 Main Event at the Five Diamond Poker Classic in Las Vegas.
Pascal "Triple P" Perrault - Winner of Heat 2. The very French Monsieur Perrault is a high class act at the poker table. His aggressive play has made him a top European player for several years. Perrault cashed in no less than four WSOP events in 2005 as well as won outright the EPT €2,000 Main Event at the 11th Vienna Spring Poker Festival, taking home €184,500.
"Gentleman" Liam Flood - Winner of Heat 3. Irish veteran and canny player as well as a regular tournament director; made regular appearances on the classic Late Night Poker series on Channel 4. Most recent tournament successes were back to back wins at the Scottish Poker Championships in Edinburgh.
Ram "Crazy Horse" Vaswani - Winner of Heat 4. Widely regarded as demonstrating a flawless display of aggressive short-handed poker in his heat, Hendon Mobster Vaswani is one of Europe's top players. Another old hand from the Late Night Poker series, Vaswani has a long list of final table appearances and has often featured strongly at EPT tournaments, just last month securing 5th place at Deauville. He took second at the EPT at Copenhagen in 2005 and won outright the EPT Main Event at Dublin in late 2004. Regularly cashes at WSOP Events in Las Vegas.
Ken Lennaard - Winner of Heat 5. Aggressive Swedish player with a solid record including victory in Las Vegas at the Third Annual Five-Star World Poker Classic, which netted him nearly $250,000. Finished 34th in the WSOP Main Event in 2003.
Greg "Junior" Hill - Winner of Heat 6. Greg Hill is one of the new breed of internet regulars now making forays into the big tournaments. His win in the heats was a superb effort against some top quality players (see Greg Hill's own account of that heat in UK Poker News dated 24th February 2006). Biggest live tournament result was runner-up in the £1,500 Main Event at the Walsall Midlands Medley in 2005, winning £36,800.
Sean Murphy - Winner of Heat 7. Irishman Murphy is another of the "dark horse" qualifiers who, despite a limited record of big tournament results, has demonstrated an abundance of the necessary stuff to beat his opponents fair and square.
Roy "The Boy" Brindley - Winner of the Semi-final. Brindley was in top form in both Heat and Semi-final programmes and is more than capable of winning this tournament. Originally burst onto the European tournament scene in 2002 with a long list of final tables and victories to his name. Still awaits the "big one" but has the ammunition to achieve it (see his riveting 2-part interview with UK Poker News dated 14th and 21st November 2005).
If you cannot see the first showing of the William Hill Grand Prix Final at 10pm tonight (Tuesday 14th), fear not as it will be repeated three times on 15th March - at 02.00 on Sky Sports 2; 12.00 on Sky Sports 3; and 15.00 on Sky Sports Extra.
Ed note: Be like Greg Hill and play at William Hill Poker to qualify for the biggest tournaments