UK Poker By Degrees

Tony Bromham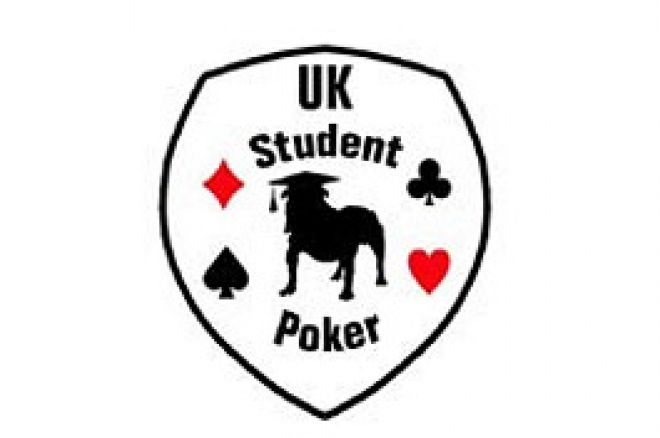 It is this writer's experience of university life - let's just say it was a few years ago - that most of the time was spent alternatively attending lectures and tutorials, or the public houses of the town. Occasionally, a visit to the Students Union building was called for as they offered various clubs and societies to belong to. For those who liked games of the intellect, there was bridge or chess.
The prospect of being offered anything remotely to do with gambling or pastimes of dubious repute was out of the question. For that, you were on your own and quite possibly explained why so many students did in fact not rely on the Union for entertainment!
Times they are a-changing. The internet - another medium not widely available in the writer's college days - is a limitless landscape for the curious and of course has spawned the hugely popular scene we now take for granted, online poker. With that, and worldwide media coverage of the game of poker, has come a modicum of respectability. So much so that today's lucky undergraduates can join up to a Poker Society at just about any place of higher learning they wish. What is more, these societies arrange matches and tournaments to play each other and have a national championship to fight over, The UK Student Poker Championship, which is sponsored by Betfred, a leading betting company. Respectability has indeed graduated.
The UK Student Poker Championship 2006 has been sold out. 300 entries representing over 40 University Poker Societies were bought. Of these, 280 are from the student populace and a further 20 are available to be won through the online poker room of the sponsor.
This championship event will be a No Limit Texas Hold'em Tournament to be held at the Edinburgh Corn Exchange on the weekend of 1st and 2nd April, which will be run by the St Andrews Poker Society.
The inaugural 2005 Championship was held in St Andrews played by 259 players, reportedly the largest ever live poker tournament in the UK at the time. Calum MacNicol from St Andrews won the event and took away £1,180 and an all-expenses-paid trip to Las Vegas to play in the $10,000 WSOP Main Event.
One member of the student fraternity is this year making a habit of heading west. David Lu, the President of the Warwick Poker Society, has just won a seat at the WPT World Poker Challenge $5,000 Main Event in Reno, having not long returned from playing in the WPT LA Poker Classic $10,000 Main Event at the Commerce Casino, Los Angeles, also won online. Warwick University is clearly a great seat of learning!
It is all a long way from playing cards in the back of a pub but perhaps the writer can be consoled by knowing he spent his money from a Government grant. Ah, the good old days!
Ed note: Learn to win at London Poker Club with an exclusive $3,000 freeroll and a $500 deposit bonus