The Biggest Ever Strip Poker Battle

Paul Sandells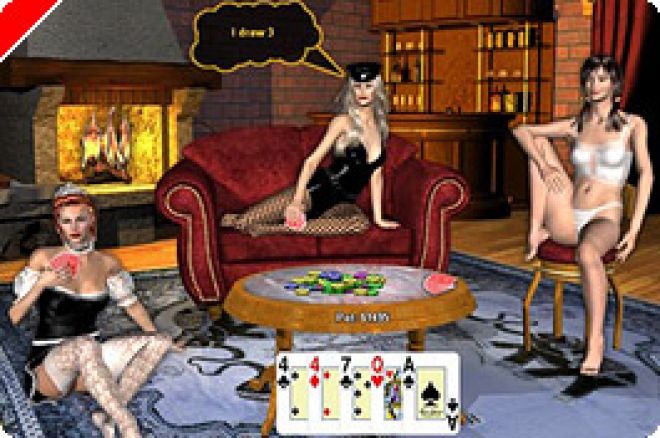 The worlds largest strip poker tournament is set to take place in August this year. In a world record attempt the Paddy Power sponsored tournament will take place at a secret location in Dublin.
Following the first ever global poker survey Paddy Power Poker discovered more than 50% of online poker players enjoy playing in the nude. So, in typical Paddy Power style, they tried to find a way to cater for this type of audience. With Ireland not taking part in this summers World Cup of football, it also seemed a great way to take Irish minds off the disappointment of missing out on a trip to Germany.
Paddy Power, head of communications (for the bare-faced bookmakers), said: "Any man would be a fool to not want to play, I've been working out already for when I have to play my joker." He continued: ""Poker is one of the fastest growing games in the world, it's currently seen as very popular and quite sexy. Several leading players have already signed up and we're hopeful a few Page Three girls will want to join in the flesh frenzy. We're going to bring this record home to where it belongs, Ireland. We may have missed out on the World Cup finals this year but we're going to go down in history this summer as the finest naked poker players on the planet!"
The winner of this event will receive the Paddy Power Poker golden fig leaves and a holiday for two in one of Europe's premier nudist spots; Cayton Beach, Scarborough.
The current record for a strippoker tournament stands at 104 players, set in 1999 by the Naturist Society of Estonia who, in an unusual twist, started off naked and donned clothes as they lost hands! The winner, Petma Boom, won the event wearing just one sock.
Happy April 1st.
Ed note: Don't be fooled this April, take a hefty $500 deposit bonus by Downloading London Poker Club today.