Poker Operators' Financial Round Up

Tony Bromham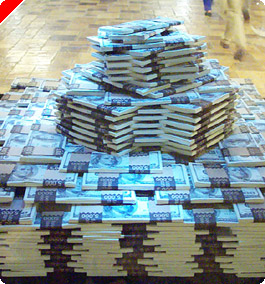 A trio of stock market quoted betting and poker organisations, William Hill, 32Red and Paddy Power have revealed their latest financial results, including updates of progress in their poker-related operations. All show poker still growing strongly.
William Hill
William Hill's poker room is one of the leading UK sites that uses the popular, if sometimes maligned, Cryptologic platform. Hill's have said that certain aspects of their betting operations have suffered adversely in 2005 but that Fixed Odds Betting Terminals and their poker businesses produced strong performances.
Under the heading of interactive businesses, Hill's stated that "growth in gross win was seen across all products with the strongest growth in poker, which increased 90%".
One of the developments in 2004 was the launch of William Hill TV on Sky Channel 425 (which incorporates Poker 425). It seems this has produced mixed results and Hill's have stated that "We will evaluate the benefits of Channel 425 in mid-2006".
32Red
32Red released its first full year results as a publicly-quoted company showing poker revenues up a huge 339% against the previous year, albeit from a low base. The bulk of 32Red's revenues still comes from its online casino operations.
32Red said that "trading in the early part of 2006 is buoyant and both the casino and poker businesses are flourishing". The Chief Executive Officer also added that 32Red expects to increase its poker income in 2006 through further expansion of its marketing programme, along with product and service development. They say they see "significant growth opportunities for the [poker] product both in the United Kingdom and in Europe in the coming year. Our partnership with Prima Poker enables us to remain at the forefront of poker software development and the network provides more than adequate liquidity for our players. The level of recruitment has risen markedly over the last few months and we intend to build upon this success."
Paddy Power
Paddy Power plc is Ireland's largest betting and gaming company, but it has a stock market listing in the UK in addition to Ireland. Chief Executive, Patrick Kennedy stated "Our online operations, which accounted for 56% of Group earnings in the period, performed particularly well, delivering a 92% increase in operating profit."
It is not possible to make comparisons with regard to poker as Paddy Power only commenced the poker operations in February 2005. However, the CEO said "casino and gaming products grew strongly with revenue from non bookmaking product totalling €17.2m (2004: €5.9m).This includes the rake income from poker, which commenced in February 2005. 67% (2004:69%) of revenue in the online channel comes from the UK, with the vast majority of the balance from Ireland."
It is clear that the overall trend in poker remains sharply up, and it is continuing to expand at some speed. Comments from the CEO's of companies do indicate that poker is now very much in the realms of high finance and indeed contributes significant revenues and profits to major organisations like William Hill. It is easy to see that, somewhere in the near future, takeovers, buyouts and increased competition between operators will be the inevitable consequence, as in all financial sector booms. Poker is no exception, but who will become the kings of the on-line tables? We watch this space with interest.
Ed note: Grow your profits at Bet365 Poker starting with an exclusive $50 bonus