Second London Poker Open Announced

Tony Bromham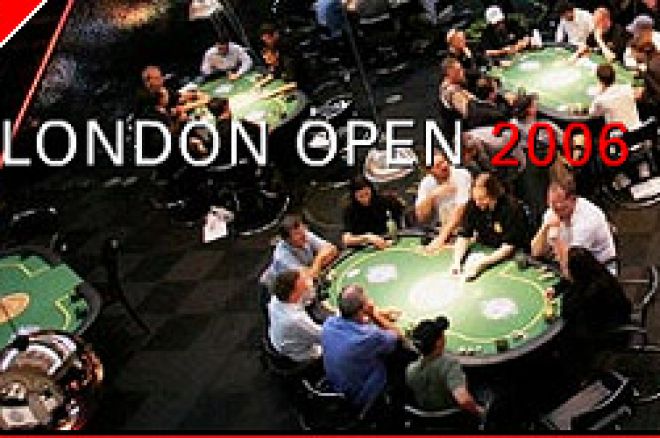 In August 2005, the Welsh Wizard, Iwan Jones, captured the title of London Poker Open Champion at Old Billingsgate in the heart of London, fending off the likes of Chip Jett, Karina Jett and Willie Tann, to scoop the handsome winner's cheque of $750,000. Such was the success of that event and the surrounding activities, that the organisations behind the 2005 event have decided to repeat the trick and offer the Second Annual London Open in September 2006.
In a statement made from their headquarters in Antigua, The World Poker Exchange plans to partner with Autumn Light Media, L.L.C. to produce the second annual London Open poker tournament. It will be held this time at the Whitehall Palace, London, from 22nd to 27th September 2006. The Tournament Director will be Thomas Kremser, CEO of the International Poker Federation.
The World Poker Exchange London Open 2005 attracted 140 of the poker world's top players who competed for a guaranteed $2 million prize pool. Celebrities from both sides of the Atlantic also participated in the event, including Hollywood stars, Jennifer Tilly, Mimi Rogers and Willie Garson. This year, the $10,000 buy-in tournament is expected to draw 300 players, creating an estimated pool of $3 million, a 50% increase on 2005.
On-line qualifying tournaments will be held at Worldpx.com, and are expected to begin in June.
The inaugural World Poker Exchange London Open established new ground for live poker tournaments and raised the stakes on tournament profiles by offering distinctive "lifestyle" events for its players and their guests, such as back-stage passes to "The Producers" and private tours of the Royal Palace. The London Open began with an invitation-only party for 1,400 attendees, with Grace Jones and UK rock band, Dirty Vegas, both performing live sets. The tournament was filmed for Bravo TV in the USA, which produced a prime time television special surrounding the overall event.
Haden Ware, Managing Director of World Poker Exchange says:
"The London Open 2005 showed the poker community just how much more a high stakes poker tournament can be beyond just playing cards and going home. It embodied the lifestyle of a professional poker player and celebrated the spirit of this great game. We will further build upon last year's event and once again offer the best poker tournament in Europe."
John Raczka, President of Autumn Light Media, says:
"Autumn Light Media looks forward to once again producing this unique, high-profile event in conjunction with World Poker Exchange. We have already received interest from multiple television outlets that would like to cover the event and have once again secured a truly impressive and inspiring location within which to hold the tournament. Inigo Jones' Palladian-styled 1622 Banqueting House is the last surviving building of Whitehall Palace, which was once the largest Royal palace in Europe and was the primary residence of Henry VIII and Charles I with impressive columns and magnificent ceiling paintings from Sir Peter Paul Rubens. To be sure, the poker tournament bar will once again be raised."
London Open tournament director, Thomas Kremser, says:
"I am delighted to be invited to participate in the London Open. Last year, the London Open took Europe by surprise. However, the resulting word-of-mouth compliments towards the event among North American and European players alike was very impressive. Therefore, I feel the tournament doubling its player count this year is very likely."
Detailed arrangements are still to be finalised but the organisers have requested that interested players and sponsors consult World Poker Exchange's web site at www.worldpx.com for future updates. The World Poker Exchange is a licensed and regulated internet poker room, based in Antigua, that was established in 2001.
Autumn Light Media is a boutique entertainment consultancy based in Las Vegas, Nevada, providing marketing, content and business development services to a variety of gaming and digital platform operators in North America, Europe and Asia.
Ed note: Play the big satellites at Bet365 Poker the only place that offers seats to all the WSOP tournaments.