Everest Poker Launch European Poker Championships.

Paul Sandells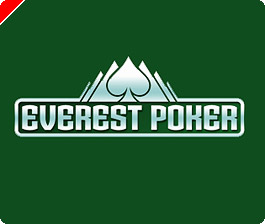 Players from across Europe are gathering for the first Everest Poker, European Poker Championships. Everest Poker have brought the game to a country that is not known poker or gambling, Germany.
On March 3rd 2006, Munich, Germany was the setting for the first live satellite for the Everest Poker European Championships. A brand new player to Everest poker, just two days after opening his account, Wolfgang Hierl emerged as the winner.
Hierl joined 120 other player from Everest Poker to compete for a seat at the European Poker Championships.
The Everest Poker European Championship consists of live freeroll satellites throughout Europe and online satellites at EverestPoker.com, all leading up to the final event with a €50,000 prize pool.
Hierl will join other satellite winners from France, Sweden, the Netherlands, Spain, Norway, Denmark and Italy. All qualifiers for the final event will have the 500€ buy-in paid for, and each qualifier will also receive 400€ for travel expenses.
Future scheduled events for the Everest Poker European Championships have been announced as:
March 12th - Troisdorf
March 19th - Hamburg
March 31st - Landau
April 2nd - Nuremberg
Everest Poker is a multi-lingual poker room, offering translations into French, German, Italian, Spanish, Portuguese, Dutch, Japanese, Norwegian, Swedish and Danish.
Ed note: Join Everest Poker today to compete in the European Poker Championships and get $50 free on your first $50 deposit