Full House at The Vic

Tony Bromham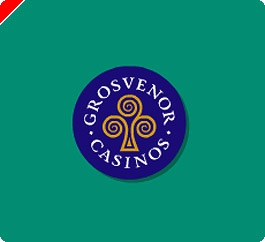 Play is underway at the "European Poker Classics", the big poker festival at London's best known gaming venue, the Grosvenor Victoria Casino, scene of many heated poker battles past and an old stomping ground of numerous top poker players.
The week's festivities began on 18th March with the £200 Pot Limit Hold'em Rebuy Tournament which is followed by a £750 No Limit Hold'em contest concluding today.
Omaha aficionados will be fulfilled by the £250 Pot Limit Omaha Hi/Lo Rebuy and £1,000 Pot Limit Omaha Double Chance Freezeout Tournaments beginning today (21st) and tomorrow (22nd). These are the appetizers for the festival's centrepiece, the £1,500 No Limit Hold'em Main Event, to be run over four days including a split first day to accommodate the large numbers of participants expected to compete for the substantial prize pool. The final day also sees a separate £300 No Limit Hold'em tournament, filling the other tables while the Main Event Final Table concludes under the bright lights.
The four day format for the Main Event is a considerable expansion from last year when entries were restricted to 200 players and play completed in two days flat. Then, a final first prize of £110,000 was on offer and went to Andy Church, representing by far his biggest tournament payday. UK regulars Stuart Nash and Ian Woodley took 2nd and 3rd places. This time round, 300 players will compete for the big prizes.
The other tournament winners in 2005 were Alan Smurfit (USA) (in the £1,000 Pot Limit Omaha), Alan Vinson (UK) with a double-up (in the £250 Pot Limit Omaha Hi/Lo Rebuy and £750 No Limit Hold'em), Ian Woodley (UK) (in the £200 Pot Limit Hold'em) and Gary Redgwell (UK) (in the £300 No Limit Hold'em).
In 2004, the European Poker Classics took on a different mantle as an EPT Main Event. The £3,000 entry tournament was on that occasion won by John Shipley of the UK who, two years earlier, had made the final table of the World Series of Poker $10,000 Championship Event (won by Robert Varkonyi who edged out the UK's Julian Gardner into 2nd place).
Amongst the many seasoned professionals, new kids on the block and several between the two categories - all competing for the big money - will be WPT winner John Gale. UK Poker News is running a fascinating interview with John currently, and Part 2, complete with strong views on table etiquette, will be published this week. John will also be dropping by with his own thoughts on this festival as it unfolds.
Check back for more!
Ed note: Turn on to Titan Poker for a chance of Free WSOP Seats!