EPT Monte Carlo Goes West

Tony Bromham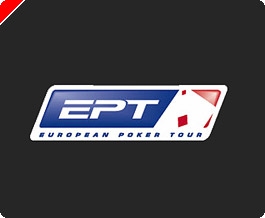 Thirty-one players returned for Day 4, the penultimate day, of the European Poker Tour Grand Final at the Monte Carlo Bay & Resort Hotel, bidding to be crowned Champion and receive a huge €900,000 in prize money. Last year's winner, Rob Hollink of the Netherlands, would not be one of them but there were a good number of quality names remaining who would be expected to perform well. Amongst them, a sizeable clutch of UK players hoping to bring it back across the English Channel, including Hendon Mobster Ross Boatman, Nick Gibson, Fraser Dunphy, John Kabbaj, EPT London winner Mark Teltscher and last year's 7th placed Ben "Milky Bar Kid" Grundy. Prominent Europeans included the always-dangerous Marcel Luske, Jan Boubli and Martin Wendt.
However, at the top of the tree at the start of this day were none of these. The chip leader was unheralded Frenchman, Arnaud Mimran, a feat he remarkably achieved two days running. Behind him came young American student Jeff Williams and Austrian Markus Golser.
The day started tentatively simply because the paying positions were so close, 27 of the 31 players would cash. So immediately, for the shorter stacks, it was a case of avoiding the "bubble" spots and missing out on at least €16,800. In the event, the sponsors, Pokerstars.com, awarded a paid entry into next year's tournament to the player in 28th - Frode Fagerli of Norway.
UK players Paul Jackson, Peter Gould, Nick Gibson and Terry Halliday were soon eliminated but were comforted with cash payouts. At this time, USA college student, Jeff Williams, was taking on the mantle of chip leader from Mimran.
Another UK player who has been making strides in the last year on the European circuit, Jim Kerrigan, exited in 16th and soon, in what was probably an anti-climax for him, Arnaud Mimran busted out in 13th for the relatively small prize of €28,100. Two days of glory fizzled out in a whimper.
Down to the last ten and chips inevitably began oscillating, moving from one large stack to another as the cards dictated their fate. Particularly affected was Ben Grundy, last year's 7th placed finisher, who was sitting pretty on the leaderboard but came off second best in a big clash against Marcel Luske before exiting in 9th soon afterwards.
And so, the final eight players had been decided, ready to do battle for the TV cameras on Day 5. In chip count order:
Tierry Cazals (France) 766,600
Aleksander Strandli (Norway) 633,500
Jeff Williams (USA) 495,700
Marcel Luske (The Netherlands) 486,000
Marc Karam (Canada) 231,900
Arshad Hussain (UK) 131,600
Fraser Dunphy (UK) 125,600
Ross Boatman (UK) 119,700
The three short stacks representing the UK would have to get to work, picking their moments and having faith in the cards, but at a final table the swings can be large.
Not so for Fraser Dunphy whose pocket aces failed to stand up and he was gone in 8th spot for a useful €84,000. Arshad Hussain, in contrast, was making excellent progress up the leaderboard.
Marcel Luske meanwhile took a horrible beat, suffering a runner-runner demise to finish 7th. Soon to follow was Ross Boatman ensuring a €140,000 payoff for the Hendon Mob.
Jeff Williams has youth on his side, extreme youth at 19 years of age! With it comes fearlessness and possibly a sense of having achieved an exceptional result regardless of his finish. A man with no fear often runs over the table and it seemed Williams was doing just that taking a huge chip lead with only Strandli and Hussain in sight, but still way behind.
One of the small stacks, Tierry Cazals, finally succumbed to leave four players. Remarkably, and to the delight of the sponsors, all four qualified for their seats through Pokerstars.com, representing a significant marketing coup on top of their regular WSOP successes.
Small stacked Marc Karam was next to leave, followed by significantly larger-stacked Aleeksander Strandli who suffered a nasty river beat to Jeff Williams, who must have known it was to be his day. With only UK player, Arshad Hussain, left, it came down to whether the latter could survive the next hand he went all-in with. It did not oblige!
Congratulations to the college student from Georgia USA, Jeff Williams, on a thumping win of over one million US Dollars at the age of 19. What would his career advisor say?
Ed note: The EPT is proof positive that Pokerstars is the place to win the biggest tournaments.