EPT Monte Carlo Gets Into Gear

Tony Bromham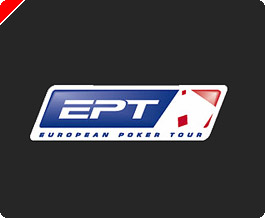 The concluding and grandest of the Pokerstars.com European Poker Tour Events is well underway in Monaco. Widely anticipated to boast a huge prize pool, somewhere around €3,000,000, this €10,000 buy-in event at the Monte Carlo Bay & Resort Hotel has attracted 298 of the great, the willing and the hopeful to have a crack at the big prize, won last year by Dutch master, Rob Hollink. A first prize of €900,000 - well over $1,000,000 - awaits the winner!
As for previous EPT events with fields of this size, the action would begin for some players on Day 1 - or Day 1A - and for others the next day - Day 1B. "Day 2" for those remaining after their first day's play would follow on the third day of the tournament. All clear so far?
This being a Pokerstars.com sponsored event, their trio of WSOP Champions were expected to be prominent. Joe Hachem, Greg Raymer and Chris Moneymaker - 2005, 2004 and 2003 winners respectively - were due to play but Moneymaker was waylaid and pulled out. Aussie Millions 2006 winner, New Zealander Lee Nelson, had however got here from the other side of the globe.
The first day's play saw the usual flurry of action and departures as players sought to gain an early advantage with that all-important accumulation of chips. For some unfortunate players, a mistimed manoeuvre would result in a direct and fatal hit, and a chance to sample the delights of this luxurious location at leisure.
Amongst the early Day 1A casualties were Julian Thew (an unusually quick exit for the Yoyo) and big WPT winner Martin de Knijff, but at the end of the day the biggest pile of chips belonged to Jennifer Mason from the UK, and not too far behind her, the EPT Copenhagen winner, Denmark's Mads Andersen, and Flying Dutchman, Marcel Luske. Other names of note holding usable currency were Isabelle Mercier, Kirill Gerasimov and Hendon Mob hotshot, Ram Vaswani.
Day 1B saw a number of poker heavyweights climb into the ring, including Gus Hansen, reigning EPT Monte Carlo champion Rob Hollink, EPT Baden winner Patrik Antonius, WSOP finalist Andy Black and of course two of the aforementioned Pokerstars WSOP faces, Raymer and Hachem.
It was all set for fireworks but Joe Hachem and Gus Hansen failed to stand back after lighting the blue touchpaper and exited the tournament, as did the UK's John Gale (a former WPT winner) and Barny Boatman, Ireland's Andy Black, France's Pascal Perrault, The Netherland's Noah Boeken and Finland's dynamic duo, Juha Helppi and Patrik Antonius.
When the dust settled at the end of this second flight, an overall chip leader emerged, Arnaud Mimran. Notable European names with a quiver full of arrows (albeit some way back from the chip leader) were Sverre Sundbo, Jan Boubli and Edgar Skjervold (runner-up to Mads Andersen at EPT Copenhagen). Of the UK players in contention, Jim Kerrigan, Ross Boatman, Richard Ashby and Ben "Milky Bar Kid" Grundy (last year's 7th placed finisher) looked well positioned for advance. In contrast, Greg Raymer ended the day hanging on grimly, but he can never be ruled out.
So, we moved on to Day 2 proper where around 120 "men and women true" reported for duty.
As is the way with cut-throat competitive poker tournaments, some of the bigger stacks became smaller stacks and vice versa. Day 1A chip leader, Jennifer Mason didn't make it to Day 3, nor did holder Rob Hollink who was eliminated late on in the day. Amongst others also vanquished were Isabelle Mercier, Mats Iremark (EPT Deauville winner), Surinder Sunar, Ram Vaswani, Sverre Sondbo, Greg Raymer and Kirill Gerasimov.
At the end of it all, the fog cleared to reveal a final 31 players impressively chip-led by Day 1 leader, the relatively unknown Arnaud Mimran, followed by Jeff Williams of the USA and Austria's Markus Golser (WPT Paris 10th place in 2004), but there are plenty of dangerous stacks lurking close behind.
The UK is well represented in the final shake up, some with more work to do than others. On the shoulders of the leaders is Ben Grundy, who seems to be proving the concept of "horses for courses". It was in this same tournament last year that the Milky Bar Kid came to the fore with a 7th placed finish, winning almost €80,000. Close behind him is EPT London winner Mark Teltscher, who is once more in contention. Included amongst the other UK runners are Jim Kerrigan, Nick Gibson, Tony Chessa, Ross Boatman, Peter Gould, Terry Halliday, Paul "Action Jack" Jackson and John "Large" Kabbaj.
It is all nicely set up for the final two days. Check back to UK Poker News for a summary of the final outcome of the EPT Monte Carlo Poker Tournament.
Ed note: The greatest WSOP winners play at Pokerstars for the biggest tournaments available.