An interview with 'Burnley' John Falconer

Paul Sandells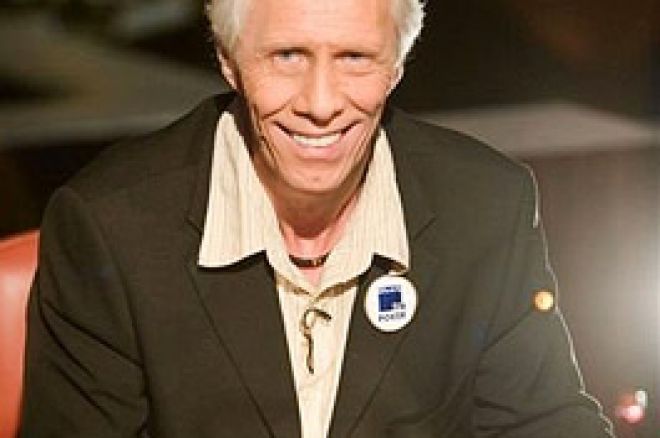 'Burnley' John Falconer is one of the most popular faces on the British and European poker circuit. An incredible 2005 saw John pick up the Irish Open title alongside a host of cash finishes. We caught up with him for a quick chat.
UKPN: Hi John, thank you for taking the time to talk to UK Poker News. 2005 was a heck of a year for you on the poker front. The Paddy Power Irish Open must rank way up there as one of your better days. Apart from the Irish Open, is there a tournament that stands out in your memory from 2005?
Yes, the world heads-up tournament in Barcelona must go down as a memorable time, as myself and Simon (Nowab) had to play each other
in the semi-finals, which he went on to win, but loose in the final.
UKPN: You're a familiar face on the European circuit these days, along with fellow player Simon Nowab. How did you two meet and decide to travel around to so many events together?
Simon and I used to work together in Nelson. (a town in Lancashire)
He left and we lost touch for a while. We met up at a casino in Manchester, I told him about poker in the casinos
and asked him if he felt like going one night. So, we went to a little game in Manchester and he was hooked, the same as me. As the games were only £10 rebuys, we just went 50-50 on each tournament.
UKPN: Do you have any plans to attend the bigger festivals with Simon again this year?
No, because simon is now working for a lad called Rob Yong, in Nottingham, on a new poker club that will be opening up later in the year. It will be a good thing for British poker and the British poker players.
UKPN: You recently competed in the BlueSq Poker "Unusual Suspects" competition. How did this tournament work exactly?
It started off with 9 players playing live and Internet comps. Depending where you finished you were awarded points after round one. 3 players were eliminated and one online player joined the rest and so on down to the final. The last three were myself, Jen (Mason) and flushy (James Dempsey). Jen came out the winner and goes on to Monte Carlo, EPT finals. Good luck Jen!
UKPN: I believe you were very close to winning the seat, from Unusual Suspects, to the Monte Carlo EPT event. Will you still be attending?
I don't think so. I think my next event will be the Paddy Power (Irish Open) where I will be defending my title. I might get down to The Vic for a couple days in March.
UKPN: Where do you hope to see improvements made on the European poker scene?
I hope to see some form of poker players union being set up. To help players and places, like Rob's new club. Being independent can only help.
UKPN: Moving on, you occasionally play on the Internet, on the Boss network. How do you feel about the recent cheating allegations surrounding two particular players, for having multiple accounts, and the confiscation of their money?
I think it is a good thing as I have never felt safe online. There are too many things like that. It's just a little bit frightening.
UKPN: Have you ever experienced anything suspicious online or in a real card room?
Live and online, I have always been a little bit wary about collusion. But, what can you do? It is very hard to prove anything.
UKPN: Finally, what are your goals for the rest of the year?
To go and win the Paddy Power and try and to be European champ this year, as I just missed out last year.
UKPN: Thanks again John, see you on the circuit soon.
Ed note: Join Titan Poker today and win a free WSOP seat