32Red Raises The Stakes

Tony Bromham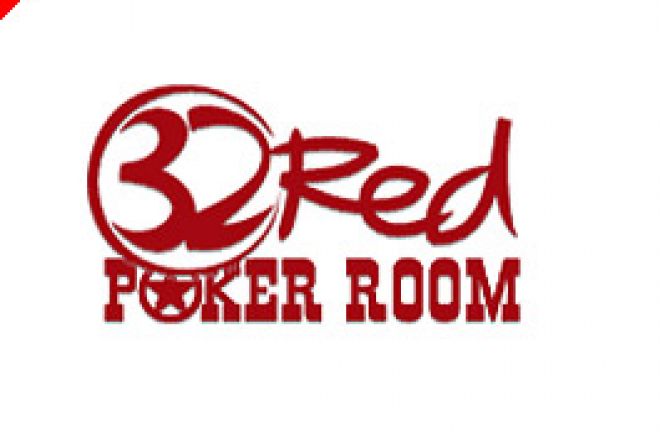 In an announcement to the London Stock Exchange, 32Red plc, owner of the online gaming businesses including 32Red Poker and 32Red Casino, has said that it has raised over £5 million pounds to help finance an expansion in its activities. The money was raised from financial institutions who will now become shareholders in the company.
The funds have been raised to finance an expansion of the company's marketing programme and also as a "war chest" or reserve of money in the event that it identifies a suitable acquisition opportunity in the online gaming industry.
Ed Ware, Chief Executive Officer of 32Red plc, said:
"...It has been our intention since Admission to AIM last September to widen the shareholder base and raise capital to invest in 32Red's future growth. We are delighted to have raised these funds, which will enable us to step up our focused marketing programme and enhance 32Red's profile and brand recognition. The additional capital will also give us increased resources to pursue strategic acquisitions that we feel would be complementary to 32Red's existing offering..."
In January, 32Red updated the market with news of trading which included substantial increases in revenues and profits of both the poker and gaming businesses. 32Red built its early reputation on its casino product which has won the award of Best Casino for two consecutive years from Casinomeister, a watchdog and player advocate site. The 32Red Poker business is a more recent development which has grown strongly in its first year of operation.
32Red is licensed, regulated and based in Gibraltar and has predominantly a UK and Ireland customer base, representing 83% of its customers.
32Red Poker is a fast-growing poker site which benefits from sharing the Prima Poker network guaranteeing a large number of players and table stakes available at most times of the day and night.
UK Poker News contributor, Stuart "Easy Pickings" Rutter, won a seat at the Monte Carlo Millions festival in 2005 after qualifying through a 32Red satellite tournament.
In an industry that is increasingly likely to take on the motto of "eat or be eaten", 32Red appears to have signalled, with this financing, that it doesn't intend to find itself shrink-wrapped on the food shelves.
Ed note: Discover bonuses, freerolls and WSOP tournaments when you Download 32Red Poker today.