Tournament Report: The Welsh Championship Shield

Paul Sandells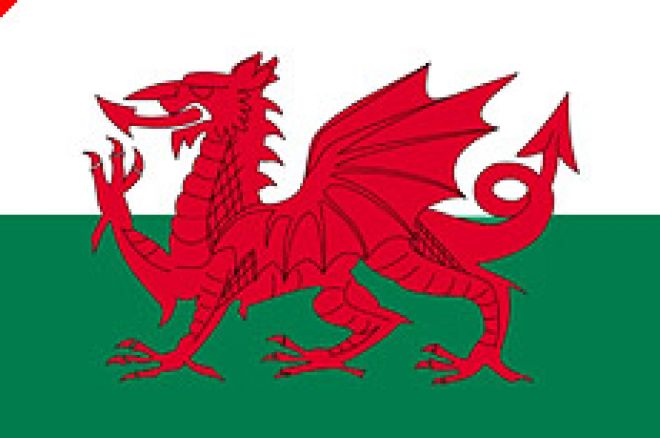 Stars from the British poker game descended on the Grosvenor Casino Cardiff, last weekend, to battle it out for the first annual Welsh Championships.
Set amongst a new development of upmarket houses and flats, The Red Dragon centre, which houses The Grosvenor Casino, made for a very clean, modern looking setting for the first ever Welsh Championship Shield tournament. The casino itself is a good sized open plan affair which was dominated, for this weekend at least, by the card "room" area.
The £500+£25 buy-in attracted a very mixed field of local players, semi-pros and full time poker professionals. Looking tanned (as always) and relaxed we had in attendance Carlo Citrone, World Poker Exchange winner Iwan Jones, "Burnley" John Falconer, Dave Colclough, Joe Grech and Julian Thew alongside a host of regular UK circuit players. A lot of the big names had travelled some way to be here, despite the lack of European ranking points on offer.
Play started on the Saturday slightly later than the advertised 6pm slot. A double chance freezeout structure was on the menu, with 5,000 starting chips and 5,000 more to be taken before level 3. Few complaints were heard about the structure, the Cardiff card room had clearly opted for a popular style of tournament which allowed for plenty of play.
From the outset, William Hill Poker sponsored Julian "YoYo" Thew took charge of the tournament. Thew ended day one as chip leader, a position he would not relinquish until the very end of the tournament on day two, when finally losing a heads-up battle with Edward Aris.
The final nine players walked away with:
1st - £19,200 (E.Aris)
2nd - £9,600 (J.Thew)
3rd - £6,000 (T.McCreedy)
4th - £4,080 (C.Tsokolidis)
5th - £2,880 (M.Cavanagh)
6th - £1,920 (J.Akenhead)
7th - £1,680 (J.Grech)
8th - £1,440 (B.Rees)
9th - £1,200 (M.Tyler)
10th through to 18th took home £500 each.
A smoothly run, good natured event was only marred by several instances of very poor dealing by some of the Grosvenor Casino supplied dealers. Although the majority were very good at their job, a handful were clearly not up to scratch. Numerous times players were required to help out with a dealing error. This delayed the game and caused confusion. If Grosvenor Cardiff can improve on this for future events, this will surely be one of the biggest tournaments on the calender in years to come.
Ed note: Take on the YoYo at William Hill Poker and earn £5 per hour to play