How will UK Poker markets shape up in 2006?

Steve Cook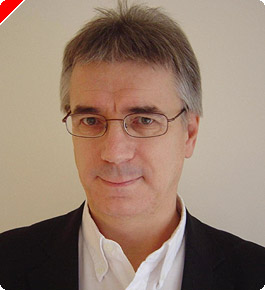 Recent headlines in the media such as "Poker is the new gambling sensation" and "Over a million dollars are staked on poker sites every minute" are typical of the hype surrounding the poker industry. A hype that will burst? Well, no not really! Although some industry experts may have differing views, most agree that the poker business is still set to continue growing at a steady pace.
However if 2005 was anything to go by, then 2006 will be an even more turbulent year for operators. We have already seen mass movement in the poker space, from mega floatations such as Party Gaming on the London stock market to mergers, take-overs and buy-outs. This year we should expect to see more of the same as the poker industry consolidates its position with a number of IPOs and further M&As being planned. Poker network giant Ongame recently announced a buy-out by Austrian based betting site BetandWin for $500m. Poker operators are now attracting interest from the larger multi-media companies and the major consumer brands as a way to buy into the space.
One thing would appear to be certain; it is proving increasingly difficult for new companies to enter the market particularly from a start up position. Without leveraging the liquidity from an existing network provider it will be a huge challenge unless brands are prepared to throw a load of money at building their own platform and getting established. Even then there are no guarantees. Yet, we will see a number of new entrants doing exactly that. SkyBet, amongst others, have announced that they will launch a stand-alone poker platform in 2006, being developed by Orbis's Openbet software. It will be interesting to see how well they will succeed in building liquidity. However unfortunately most of the newcomers will fail if they do not create adequate critical mass.
There are several poker solutions. One option for small brands would be to launch a skin or white label turnkey model with an established poker network. This takes most of the financial risks out of having to build an infrastructure. These partnerships can work well if your vendor is solely a poker software developer, as whilst a network provides the liquidity, they can also handle processing, customer service and the retention programmes which then allows brands to focus on driving traffic, player acquisition, affiliate marketing, etc.
Already in the poker network sector, we are seeing some existing brands switching providers or breaking away and going it alone. Last year Betfair announced that they had purchased online poker site Poker Champs along with its Danish software provider Aglet as they plan to leave the Crypto network in 2006. Expekt Poker also left the Prima network to join a new Swedish Tain platform, which apparently is a hybrid of the existing Chartwell/Mircopower platform. We may see other larger brands going it alone. However poker networks offer a secure environment and the opportunity for brands to build a poker business that they could not possibly achieve themselves. Creating liquidity is a huge acquisition cost and acquiring poker knowledge takes years of experience. Poker is a completely different animal to casino and sport betting products. A few brands have learnt painful lessons about the cost of trying to build a poker business on their own and under-estimate the nature of the poker model entirely.
Yet if some industry experts believe the poker space is already saturated, just exactly where are all the new players going to come from? Perhaps we will see the larger brands such as Party Poker, Pokerstars, Paradise Poker, Ultimate Bet lose market share. Most unlikely! But to be a further thorn in the side of the new start-ups, the larger poker networks are set to increase their size and compete on a level playing field with some of the afore mentioned brands. Therefore expansion must come from new customers as well as new countries.
But who will be the losers? As we have seen there has been a lot of volatility with some brands switching providers or moving from smaller networks to larger ones. This will have an impact on the smaller networks as sustaining liquidity and retention becomes a constant challenge. So we will likely see a real shake up, as brands either strike out on their own or join larger networks that have forward momentum. The gap between the small and large networks will increase considerably over the next 12 months. Currently there are around four very strong poker networks whilst around a dozen smaller ones will be fighting to keep pace. The problem is that once brands start leaving a network, it is not easy to recover the situation and will likely mean many of the small-medium size network providers will struggle still further, merge or perhaps disappear! There are also a number of networks that are actually owner/operators promoting their own poker brands. This must be a direct conflict of interests with some of their partners trying to build their poker businesses. Therefore the choice of network partner is becoming limited; in terms of those that will represent your best interests, having enough liquidity and establishing a leading network to compete against the major brands.
At Tribeca Tables, we are seen as more than just a poker software company and network provider. Building a poker business requires deep poker knowledge. Our portfolio of high-profile clients such as Victor Chandler Poker, Golden Palace, Blue Sq, Paddy Power, BETonSPORTS, Bowmans and Doylesroom speaks for itself. We have a clear version about partnering with brands and building on their customer relationships, while our clients rely on our poker expertise. It is truly a poker partnership.
So while online poker has become extremely popular in the past three years, it could be assumed that most people in the UK would have heard of poker by now. However it is still a relatively small percentage of the gambling population that is actually playing online poker. There are still some barriers with attracting new customers too, such as trusting the Internet with personal banking information or whether customers will receive their winnings, etc. Also, because poker is very much a skill game, Texas Hold'em in particular is more complex and requires a great deal of education. Therefore new customers, politely known as the fish, need to feel comfortable with entering a poker room and that they are not going to get picked off by the sharks.
Internet gambling will continue to grow in the UK. There is no reason to say it won't. You can't stop people wanting to gamble and the Internet isn't going anywhere! But there are also other platforms that have entered the space. Both wireless and digital TV are the next gambling channels to be exploited. Poker is mainly seen as the base to expand these new avenues. Already there are now several poker channels and considerably more poker tournaments being featured on terrestrial and satellite TV. We will likely see digital TV creating the most opportunities, as standardising poker formats will be much easier for iDTV than the standard screen sizes for mobile phones, until technology catches up with "fold-away" screens and can handle the bandwidth. Fold-away screens that open up to over four times the size of the actual phone casing are in early stages of technological development. Until then, however, there are technical restraints with wireless formats as well as issues over minors gambling. But having said that, mobile poker will happen and will create a niche market for many commercial operators such as bookmakers and established brands who will be the first to seize these opportunities.
In the offline world, we should see more live poker tournaments taking place during 2006 with ever greater prize money. A new growth area could see more physical card clubs in the UK based on membership subscription. We are unlikely to see the majority of land based casino operators opening up poker rooms everywhere. The reason is that floor space is at a premium. A bank of slot machines earns a hundred times more in revenue than a poker room. Perhaps we may see Las Vegas style poker rooms with the introduction of the super casinos.
However is there a sting in the tail? Currently Poker is going through a craze period. Will it last? No doubt other trends will enter into the gambling arena. Poker remains popular and expansion into other formats will help continue its popularity. Of course trends and lifestyles will change. Also in the UK, the new Gambling Commission is charged with regulating the gambling industry. The British Government are due to introduce a "White List" for remote jurisdictions outside the UK that offer gambling products to the UK. Operators will need to watch this space carefully if their servers are in jurisdictions that do not make it to the white list. As yet, there are no countries on the white list, although we are given to understand that Alderney, the Isle of Man and some others have actively lobbied the British Government for inclusion at the appropriate time. It is to be expected that any country which does achieve a white list status will have a standard of regulation comparable with remote gambling regulations. These will be established under the new Gambling Act, thereby minimizing the possibility of advertising their operations licensed in such jurisdictions. At present the British Government has not made a full statement but it is likely that it will take whatever steps it can to ensure that tax revenues are not lost to the UK from off-shore licensees which are allowed to advertise here. Full details for the new criteria and when we expect the white list to take effect are due sometime this year.
A close eye should also be kept on the USA, where further attempts will be made to reintroduce the Internet Gambling Prohibition Act, this time by US Rep. Bob Goodlatte through the House, expected in the early part of this year. The online gambling market in the US has now become a $12 billion industry. It is claimed that the Internet Gambling Prohibition Act is vital to protect minors and communities from the problems of addiction, crime, bankruptcy and family difficulties that come from gambling. Whether repercussions through out the rest of the gambling world will have an impact if the bill ever transpires remains to be seen.
The British Government announced at the end of last year a crack down and said that it will not turn a blind eye to operators and publishers who are knowingly breaking existing laws regarding advertising gambling products and will be issuing new guidelines as a result. With that in mind the next few months are going to be interesting for poker operators as well as consumers. There could also be even tighter controls levied with Internet gambling. Why? Well, despite new regulations coming into force, could we see Internet gambling spiralling out of control; plunging the nation into massive consumer debt and gambling addiction? To a certain extent, it will depend on public opinion and the media's attitude. Some tabloid newspapers would have you believe the new Gambling Act will lead to a serious increase in gambling addiction. Of course the British Government are very responsive to these kinds of headlines, particularly as gambling throughout the UK will continue to grow with the advent of super casinos on the horizon! Issues over addiction need to be observed as well as the prevention of minors gambling. Support in these areas by the industry is absolutely necessary. Responsible gambling is key and the industry acknowledges that 100%. But by and large, the freedom for members of the public to do what they feel with their leisure time should be upheld. Adults will always want to gamble; whether on the National Lottery, at the races, in casinos, or in online poker rooms. Online poker is here to stay, so let's have all online gaming properly regulated and legislated.
Steve Cook
Tribeca Tables Europe, Limited.
Ed note: Where are you heading in 2006? How about the WSOP for free? Join Team Poker News at Titan Poker and book your seat.