Tournament Director: Rulings From Hell

Mel Lofthouse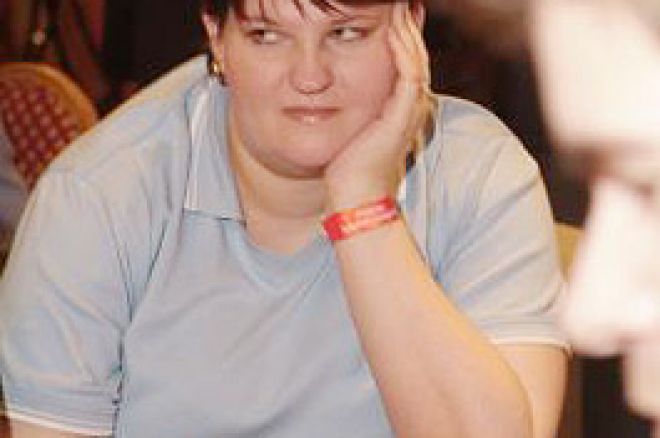 Mel Lofthouse has been a Tournament Director for around 5 years. Some of the rulings she has to make can be quite horrible, as we discovered in part one of Tournament Director: Rulings From Hell
One of the harshest rulings I've made was at my cardroom in Didcot, The Palace of Cards. Only last week, one of the sweetest guys, a 24 year old Turkish player who speaks 5 different languages fluently but has only been playing poker for about 6 months (for 4 of those months were on the internet until he found our cardroom!) was involved in the following situation:
It's the final table of the £100 freezeout. We're down to 4 handed and they're all in the money. Now, at this point I'm dealing the final table and tournie directing it.
Seat 1 announces raise and the sweet guy says "I call whatever". Seat 1 hadn't announced what he was going to raise chip wise. After about 50seconds deliberating what hole he'd dug himself into, seat 1 says "s*d it, I'm all in, no pressure". Sweet guy looks at me and then I have to break the awful news, that because he had verbally announced "I call" he has to call his raise.
Well, seats 3 and 4 fold faster than you have ever known! Because seats 1 and 2 were the two chip leaders. It turns out that seats 1 and 2 both have exactly 31k in chips, identically matched stacks, quite spooky. Seat 1 was on a semi steal and didn't want a caller with his A8 offsuit and seat 2 had 9 10 hearts.
The flop is 8 10 5, turn K, river ace.
Its one of those rulings that you really don't want to do. Firstly, because he is such a gentleman and secondly because his live experience is only a few months only and he wasn't aware that a verbal declaration is a binding one. That ruling cost him the tournament because he was chipped up.
I spoke to him, the week after the tournament, and he told me it was a very costly mistake that will never happen again.
Can you imagine if that situation was on an EPT or WPT final table!
[I]Ed note: It's not so easy to make mistakes playing online poker. Grab a share of the action at 32 Red Poker