Rising Stars: The Stuart Rutter interview - part 2

Tony Bromham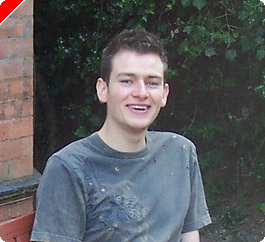 In part 1 of UK Poker News' interview with Stuart "Easy Pickings" Rutter, Stuart re-capped for us his experiences of discovering poker, reading Doyle Brunson's "Super System" and, within a year, finding himself playing poker opposite Phil Ivey in Monte Carlo and making the Main Event final table in Finland, playing against Juha Helppi.
Part 2 now follows in which Stuart discusses playing poker in his home town of Birmingham and offers some useful insights into the highs, the lows and the wisdom of playing on-line poker for a profit.
UKPN: Closer to home than Monte Carlo and Helsinki, your local casino is in the English Midlands. Can you tell us which casino you call your home and a little about your poker activity there, including your connection with the "Brummie Bandits". Who are they and what "threat" do they pose to the UK's leading players in the immediate future?
SR: The local casino is the Walsall Grosvenor, the main stomping ground of the Brummie Bandits. The Bandits are largely a group of friends, including my brother, but there's some real talent there. They're already gaining a reputation in the casinos in Birmingham whilst I've been away. I've been hearing second-hand that they've had a string of great finishes recently in the local tournaments. We're launching our own website soon, so keep an eye out. Maybe one day the Bandits will challenge the Hendon Mob for the right to take on America!
UKPN: Going on-line for a moment, when did you first discover poker on the internet and realise you could make a good living from the games on there and on 32Red Poker in particular?
SR: I started playing on the internet about 8 months ago. As would be my advice, I started very small and tried to work up the levels. I don't play on-line so much any more; I feel the internet cash game scene could be a danger for lots of people. It's possible to keep on re-loading, and easy for people to convince themselves that their losses are only down to bad luck. Tournaments on the internet are great, and the internet's real advantage is that it offers new players a way to quickly gain experience with a lot of hands, and catch up with the seasoned players.
UKPN: What aspects of the 32Red poker platform impress you the most and what advice would you give to someone opening a new account there in order to get the best from it?
SR: 32Red offer the best graphics that I have seen, and a really good range of tournaments. My advice to new players would be to start on the small stakes, and not to see internet poker as a possible way of making money. There are very few people who can do this, and they take most of the money out of the system, as does the rake given to the internet sites. Poker is all about enjoyment, and the challenge of the game. So, breaking even or keeping your losses to a minimum whilst having some fun and building up an experience of the game is the best goal.
Each hand you play is another opportunity to learn. Ask yourself, did I give the other player too short odds to call? Was it possible to get out of the hand? The best players look to blame the way they played the hand, rather than their luck. It sounds so easy, but if you can keep a clear mind and avoid emotions coming into your play, you will gain a clear advantage.
Tilt has many different forms, some more subtle than just getting angry and making bad calls. In a tournament at Luton recently, I missed two opportunities in a hand to make a play at the pot, either of which would have taken my opponent off the hand. Later on, I constructed a bluff at the same player, which fell flat on its face. I hadn't realised at the time, but I'm sure my regret about the previous hand had something to do with this bad decision. For many players, the heart makes the decision, and the head then constructs the reasons for it. Avoiding this pitfall is a real skill!
UKPN: Finally, Stuart, what is your advice to a poker player who until now has played exclusively on-line but wants to try their hand at live tournaments?
SR: It can be a nerve racking thing to start - everyone knows each other, speaks the lingo and there's a whole new bunch of rules to learn. So, start off as small as possible to get the experience, and don't expect too much success at first. Something I found difficult at first was to play the same way I did on the internet. It takes a while to feel comfortable in the environment, and I seemed stuck on timid call-only poker; so don't be worried if it takes a while. Of course, the whole new skill that you need to develop is reading people from their faces and actions. When you're not in a hand, study the people in it, and try to guess what they have. But something interesting - try one time just looking at people's hands, and not their face at all - you might find the results surprising.
UKPN: Stuart, many thanks for you time and UK Poker News wishes you every success in the coming year. Good luck!
Ed note: Play some top tournaments at 32Red Poker and grab an instant $10 bonus.