Is Poker Now Illegal in Northern Ireland?

Tony Bromham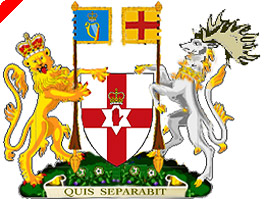 As reported by UK Poker News and others, the Cavendish Club, a private members club in Belfast, Northern Ireland, was the subject of a major police raid last weekend during the height of the club's major monthly poker tournament, resulting in the seizure of members' cash and the club's poker equipment.
The Cavendish's representatives yesterday attended the Magistrates Court to challenge the seizure of monies by the authorities and argue the case for poker being a game of skill, which would exclude it from being an illegal activity in Northern Ireland under the Betting, Gaming and Lotteries Act.
In a statement published on the Cavendish Club's website, Sean Murphy said;
"After a long and hard battle with the Resident Magistrate, Desmond Perry, we were unable to convey to him that poker was a game of skill.
"As the Resident Magistrate has deemed that poker is not a game of skill it is therefore illegal in Northern Ireland under the Betting, Gaming and Lotteries Act.
"However this is not the end as we are considering an appeal, as I'm sure you will agree Texas Hold'em is one of the most skilful games around.
"The up sheet (sic) of this decision is that all commercial poker in Northern Ireland is illegal.
"On a positive note Mr Perry ordered that the money seized witch (sic) is the entrance fees paid by the players into the tournament is to be returned.
"Our lawyers will endeavour to have the money returned from the police as soon as possible. When this is done we will post a notice on our website to let you know how we propose to return the money to the players in the tournament.
"As poker in Northern Ireland is booming and we will not take this decision lying down I think our next step is to challenge the law, I hope that the other clubs in Northern Ireland together with the players will stand with us in our crusade to make the authorities see sense.
"Poker tournaments are here to stay. Even in Northern Ireland the tide cannot be held back!"
In the meantime, the Cavendish Club has opened an on-line petition inviting people to enter their names in support. It can be found on the Cavendish Club's website.
Ed note: Hone your poker skills at Euro Poker and earn a €150 bonus