Deal Debate Continues at Midlands Medley

Tony Bromham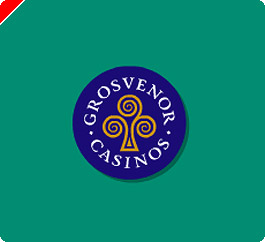 This weekend saw the climax of the Walsall Grosvenor Casino's Midlands Medley Poker Festival with the deciding hands played in the £1,500 No Limit Hold'em Main Event.
A host of the UK's best players descended on the urban midlands landscape that is Walsall, not to mention a few visitors from further afield, each taking up arms in the quest for the first prize of £69,000. Once again, in a common trait, the bottom end of the payout structure left something to be desired in the views of some, with each of 10th to 18th places receiving £1,500, an amount that loses the participants money after the registration fee and fails to reward a player for finishing 10th rather than 18th. It must surely make more sense to take the £13,500 paid out for those positions and distribute it in descending order to something like 14th resulting in a profit for all who make the prizes.
Those arguments aside, the tournament thundered along nicely until, eventually, the final table of 9 players remained with the following alphabetically in attendance:
James Atkin
Ronnie Debeaulox
Tim Flanders
Don Jones
John McNeill
Phil Peters
Nick Slade
Steve Walmsley
Simon Zach
Simon Zach sported a fair chip lead at this point but only Peters and McNeill could be described as a little short-stacked. As with all final tables with large pots a regular feature, timing and luck would play a considerable part in deciding where the big money would end up, especially as the majority of these players boast consistent records on the UK circuit, with plenty of final table experience.
Sure enough, after some swift double-ups, Phil Peters zoomed up the leaderboard to head it outright with five remaining, closely followed by Zach and Jones. Messrs McNeill, Debeaulox, Slade and Walmsley were the unfortunates who felt the heat of the backdraught, departing in 9th, 8th, 7th and 6th respectively. Short-stacked Atkin soon followed in 5th and Zach shed chips rapidly and found himself ejected in 4th.
With three players remaining, the very lop-sided prize structure for 1st to 3rd, and the tournament itself, was rendered meaningless by a 3-way split between Don Jones, Tim Flanders and Phil Peters, with Flanders receiving the official title of "winner". Television wouldn't like it but that is life in the real poker world as it currently functions. Opinions continue to be divided and the prize money debate rumbles on.
Congratulations to the three winners!
Ed note: Play to win at Party Poker with a $100 bonus