EPT Deauville Race Is On

Tony Bromham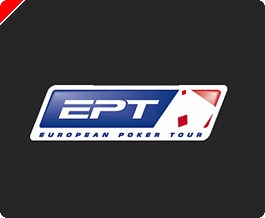 All the big poker names of Europe, and a few beyond, packed their bags and headed for Deauville, France, this week, to compete in the next leg of the European Poker Tour 2006.
The Casino Barriere De Deauville offers a grand and eloquent setting for a tournament of this stature and 435 players, some confident, some hopeful, some overawed, converged to do battle. As in Copenhagen at the last EPT event, it would take two days to get every player up and running. One half of the field would play on Day 1A and the other on Day 1B. The players did not hang about on either day with eliminations from the off, and tables closing rapidly.
At the end of two long days in Deauville, the ranks of the fallen littered the bars and rails, and we were left with 100 players good and true. The top 10 players in chips were (with chip-counts in round thousands):
Jerome Douieb 143,000
Claude Cohen 117,000
Theo Jorgensen 111,000
Frederik Hostrup 106,000
Tune Seidelin 100,000
Julian Gardner 99,000
Martin Green 89,000
Mike Hermes 85,000
Mats Iremark 84,000
Henrik Olander (Sweden) 83,000
Well played so far to Julian Gardner, the leading representative of the UK and Ireland, closely followed by Martin Green. Other noted players from these Isles, of which there were many who made the trip down, were:
Roy "The Boy" Brindley 73,000
John Hewston 72,000
Stuart Fox 67,000
Julian Thew 65,000
Ram Vaswani 61,000
Jeff Sharpe 60,000
Peter Roche 58,000
Jen Mason 56,000
Bambos Xanthos 51,000
Willie Tann 50,000 (recovering spectacularly from near elimination)
Mickey Wernick 50,000
Stuart Nash 45,000
Simon Zach 35,000
Marc Goodwin 34,000
Paul Parker 30,000
Ross Boatman 21,000
David O'Callaghan 21,000
John Falconer 15,000
Commiserations to Dave Colclough whose bluff attempt with 7 2 didn't come off, so he just missed out on making Day 2 proper. Other Brits missing in action include ex-footballer turned poker pro, Tony Cascarino, journalist Vicky Coren, Milkybarkid Ben Grundy, Barny Boatman (Hendon Mob), Carlo Citrone and Surindar Sunar.
A promise of much excitement lies ahead and, for the UK at least, WSOP 2002 Main Event runner-up, Julian Gardner, is leading the troops onward.
Ed note: Freeroll into the WSOP with Titan Poker, exclusively through UK Poker News.