Empire Online to settle poker dispute with Party Gaming?

Tony Bromham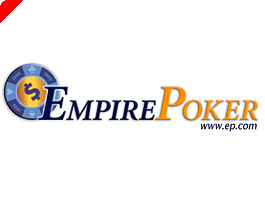 In an official stock exchange release, Empire Online Limited, the owner of the on-line poker room, Empire Poker, said that it had noted speculation about its dispute with Party Gaming plc and confirmed that it is in advanced discussions regarding settlement of the outstanding litigation claim and assignment of Empire's "related skin activities to Party Gaming plc". Empire said that a further announcement would be made "in due course".
The litigation had commenced in Gibraltar, the legal location of Empire's business, because Party Gaming plc, owner of the huge Party Poker on-line poker room, had effectively cut-off access to its poker rooms and players by Empire which had hitherto earned a material element of its profits by sending players to that location.
As a publicly-quoted company, Empire had to warn its shareholders of a potential drop in profits below expectations. Consequently, Empire filed a suit against Party Gaming plc. It is now reported in national newspapers that "according to insiders", Party Gaming plc are likely to settle the dispute and acquire Empire's poker room "skin" for a figure of about $200,000,000.
Empire's share price rose on this since they have also recently reported good performances at other divisions of their business, including the casino operation, Club Dice, and another poker room, Noble Poker, which is being heavily promoted. In a recent update to the stock market, Empire had said that there was strong current trading at Noble Poker, with revenue increasing by 50% in the first three weeks of 2006 following the initial integration of casino games with the poker platform.
It also said that the fourth quarter ending 31st December 2004 had seen rapid growth in the Club Dice and Noble Poker platforms that it had recently acquired. In aggregate, Empire Online said it saw total real money new player sign-ups across all platforms growing by 49,788. Empire was especially pleased with this performance because it had occurred in the same quarter that Empire Poker's rate of new player sign-ups and active player base was adversely impacted by the Party Gaming plc move to separate its own skin from the system shared by Empire Poker, and by the departure of Coral Eurobet from the shared Party Gaming tables.
Ed note: You will find plenty of players at Bet365 Poker and earn a $50 bonus too.