Coral Poker & Chelsea FC launch poker tournament

Paul Sandells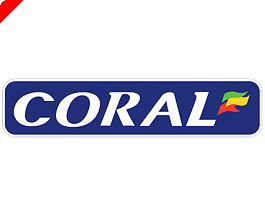 Online poker giants Coral Poker have joined forces with Premiership title holders Chelsea to launch a brand new "Chelsea Legends" poker tournament. True blue poker players will love this event.
The tournament will be seperated into seven weekly satellites, then a final "wild card" event for the regular players in the poker room. That gives Chelsea fans eight chances to win a seat at the final tournament. The final will be played in the Zola Suite at Stamford Bridge, Chelsea's football stadium, on Saturday 24th of April 2006.
All qualifiers will receive:
- Accommodation and dinner at Chelsea Village on the night of the final.
- The winner will receive £1000 and the other seven runners will split another £1000 between them.
- Knock out a Chelsea legend and win tickets to the Chelsea v Man United game on the 29th of April 2006.
Mark O'Donnell, Poker Marketing Manager at Coral Eurobet said: "Any fan of Chelsea will know this is a great opportunity especially since all you need to do is open is a Coral account, download poker and there is no entry fee. We are proud to be associated with champions, and want to offer Blues fans even more to celebrate."
Coral is the official online poker room of Chelsea FC with a two year contract until 2007.
The Chelsea legends tournament schedule is as follows:
Satellite for Seat 1: Sun 19/02/2006 8 pm - Free entry
Satellite for Seat 2: Sun 26/02/2006 8 pm - Free entry
Satellite for Seat 3: Sun 05/03/2006 8 pm - Free entry
Satellite for Seat 4: Sun 12/03/2006 8 pm - Free entry
Satellite for Seat 5: Sun 19/03/2006 8 pm - Free entry
Satellite for Seat 6: Sun 26/03/2006 8 pm - Free entry
Satellite for Seat 7: Sun 02/04/2006 8 pm - Free entry
Satellite for Seat 8 (wild card): Sun 09/04/2006 8 pm (invitation only)
Final
Chelsea 'Legends' Final Sat 22/04/2006
Ed note: Take on the Chelsea Legends at Coral Poker and earn a $600 bonus when you make a deposit