LOQ on to your poker target with Betfair

Paul Sandells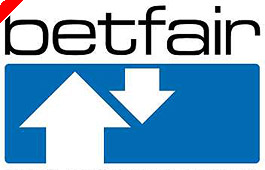 Join the boys from Betfair at any one of a number of tournaments this year. Qualifiers get to choose when and where they play their prize, a package worth $15,500.
Online satellites to main events have been running for years now. Plenty of big names stars arrived on the scene after winning an online super-satellite, Greg Raymer and Chris Moneymaker, to name but two. Of course, these guys were playing for a specific prize, the WSOP main event. They had no choice in how their prize money was spent.
Betfair Poker have launched a new type of super-satellite program. Sure, you have to qualify online and you can get through to the finals from as little as $1+$0.20. However, when you get there, and if you're good enough to win your super-satellite, you'll have a tough decision to make. You'll have the $15,500 prize waiting but where will you go? What country? What event? You see, Betfair Poker will allow you to choose your seat in any one of four main events running this year.
Take a look at your choices for the Land-based Online Qualification series (LOQ):
EPT Grand Final, Monte Carlo
6-11 March, 2006
$15,500 package
WPT World Poker Challenge Reno, Nevada
23-30 March, 2006
$15,500 package
WPT Foxwoods Poker Classic
5-9 April, 2006
$15,500 package
WSOP 2006 Main Event, Las Vegas
July 27 to Aug 11, 2006
$15,500 package
Would you fancy taking on the best in Europe at Monte Carlo? The best from America at the WPT Reno or Foxwoods? How about the best in the world at the WSOP, Vegas?
If you qualify the choice is yours.
Ed note: Home of the LOQ series, Betfair Poker is the place to qualify for the big tournaments