Rising Stars: An interview with Stuart Rutter (part 1)

Tony Bromham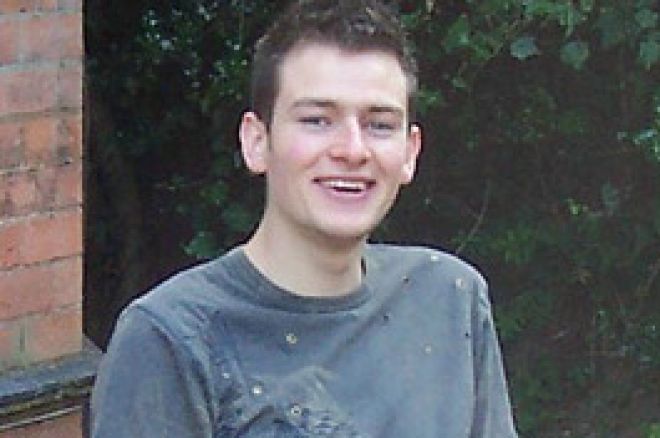 UK Poker News prides itself on covering all aspects of UK and Irish poker. Yes, we do cover the exploits of the big names and the locations of the big games, but we also make a point of highlighting the up-and-coming UK and Irish players and potential future stars of the game.
In this interview, we talk to Stuart "Easy Pickings" Rutter, a young English player who has burst onto the poker scene through his razor-sharp on-line exploits, qualifying for the Monte Carlo Millions, and making the final table at the Helsinki Freezeout.
In part 1 today, Stuart talks more about his experiences in Monte Carlo and Helsinki and offers a fascinating insight into what it is like to play poker against the greatest players.
In part 2, Stuart will talk about his home casino, the "Brummie Bandits" and on-line poker. Look out for that at UK Poker News soon.
UKPN: Hello Stuart, thanks very much for taking some time out to chat with UK Poker News.
SR: My pleasure.
UKPN: Stuart, can you introduce us with some brief background about yourself.
SR: I'm a student, from Birmingham, and was told recently on Poker 425 to "get a job!" I will do soon; this is my last year at university, and I'm actually spending it in Munich, studying Maths whilst trying to learn German.
One of my few moments of success in Monte Carlo came when I stole a pot from Chris "Jesus" Ferguson, so for a while I gained the nickname "Judas." However, the original nickname "Easy Pickings," given to me by a friend, has survived.
Fifteen months ago, I played in one of my first games of poker ever, which we were challenged to by a friend from college. I never would have imagined this situation then, and even found it hilarious that he had a book all about poker. I knew nothing about poker then, but thought it was a game which depended really only on luck. In a lot of senses, I don't think I was wrong! My friend was kind enough to lend me his book; I never thought a book called "Super System" would be so interesting.
UKPN: You recently emerged into the limelight by making an appearance in the $25,000 buy-in Main Event at the 2005 Monte Carlo Millions in November. Can you describe how it felt to be playing alongside such an illustrious line-up from the world of poker and did you get a chance to chat to some of the big guns? What did the experience teach you about your own game?
SR: My brother and I were able to go together, and we were star-struck. We knew it would be a great little holiday whatever the outcome, and what was nice was that I was actually one of the few players with no pressure on him at all; No one had the slightest clue who I was and I hadn't had to put up the colossal buy-in. I was worried I may be too timid, but actually took the bull by the horns too much, and found myself bluffing into a full house!
I think this was the most valuable lesson; many different emotions can alter your decision on what action to take, sometimes very subtly. I worried that I would play too much one way, and so went the other. The very best players are able to blank out their emotions, and make decisions based solely on the evidence in front of them. It was fascinating to see that Phil Ivey hardly turned his head for three days, so intense was his concentration, and no surprise when he went on to win.
It was incredible to play alongside the pros, and to see how their game is many levels of subtlety deeper than any other. The players were surprisingly down-to-earth away from the table and it was interesting that a couple of the loudest banterers at the table actually were very friendly and pretty quiet in real life.
UKPN: Can you explain how you managed to secure your seat at Monte Carlo? You've said you didn't have to pay the whole buy-in from your own pocket!
SR: I won the seat on a satellite on 32Red Poker, part of the Prima Network. The package came with flights and hotel stay for two, so the opportunity to go to something like this with my brother was just amazing.
UKPN: You recently won €27,000 finishing 4th at the €2,000 Main Event at the Helsinki Freezeout, finishing ahead of Finland's biggest export since Nokia, Juha Helppi. That must have been a thrill and, coming so soon after Monte Carlo, suggests your game may have benefited from that experience. Would you agree with that?
SR: I did find that, having played more in live games including at Monte Carlo, my confidence was better. I think when you have built up some experience, you are familiar with more situations, and can then have a clearer head to take in all the facts and make a decision.
Then, it's all to do with getting the balance right - the great challenge of poker is that you must be courageous, but not too daring, be cautious, but not over-tight, be aggressive, but be able to see traps; there is such a thin dividing line between all these factors. I also had incredible luck; one of my double-ups was a pre-flop all-in with ace king offsuit, the other guy's hand? Ace king offsuit!
I sat next to Juha Helppi for a lot of the time, and it was scary to see just how good he was. I had been stealing in one particular situation with rags, and, without having ever seen my hand, he told me exactly so afterwards!
That night I was able to go out for a double celebration - my first ever big win, and my last ever big win!
UKPN: You've also just come off a final table finish at the more modest £300 Shootout at Luton. Looking forward from here, what are your goals for 2006 and do they include the World Series of Poker in Las Vegas?
SR: I'd never have dreamt of playing in anything even like a £300 competition a few months back, so I'll see where things take me. The very first live tournament I travelled to was last Autumn, in Italy. I had just arrived on the Friday evening when a policeman and two finance ministers burst into the room, at the top of a hotel. They wanted to see everyone's passports to check that the names registered were the same as those people in the building. I panicked; firstly, I was registered as Stuart "Easy Pickings" Rutter, and secondly I didn't have my passport anyway. The officers soon gave up on their passport check, but declared that the tournament was illegal, and brought a swift end to all proceedings. I was left wondering whether the poker world was something I had never imagined it to be!
I'll be happy if, in a couple of years' time, I can still be playing in some of the big buy-in tournaments in this country. I'd love to go to Vegas one day, and will give the satellites a spin, but that amount of money is too much to put up as a buy-in!
Ed note: In part 2, you can find out why 32Red Poker is Stuart's on-line poker room of choice.