Poker is alive in Scotland and Wales

Tony Bromham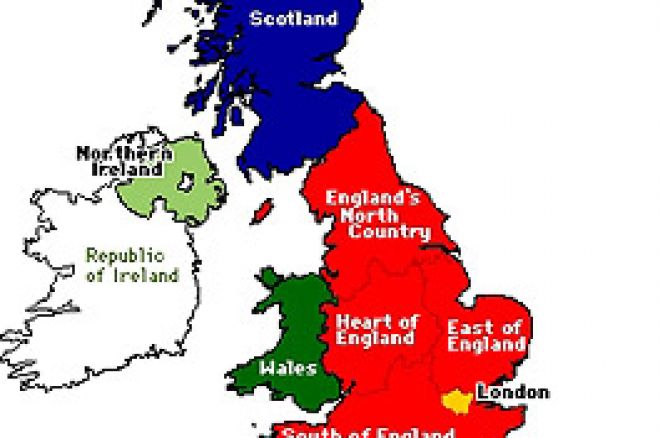 At UK Poker News, we aim to cover the best poker from Britain and Ireland and the best poker being played by the British and Irish overseas. We have reported a lot about English and Irish successes but sometimes it seems we don't hear much from Wales or Scotland. But Scottish and Welsh poker is definitely alive and kicking!
Two weeks ago, we brought the news that the Scottish team of largely "unknown" poker players from North of the Border had triumphed against the bookies odds and taken the Paddy Power Grand Slam Team Prize of €110,000.
Captain Philip Starrs and his able-bodied crew, Daniel Dodds, Scott McQueston, Rory Matthews, Christopher Welsh and Graeme Harrison took on and defeated the combined forces of England, Wales, Northern Ireland, Republic of Ireland, France and Sweden. Matthews, Starrs and McQueston even took three of the top seven places in the no limit Texas Hold'em freezeout tourney that started with 42 of the very best. All this with no sponsored backing for the combined €30,000 of entry fees, prompting Starrs to throw down the next challenge to the rest when he said "...it's fantastic that we have become the Grand Slam champions and are happy to take on all comers at the next event. We don't win much as a country so this is very special and we don't intend to give it up easily."
It is also widely acknowledged that young Rory Matthews is a potential star of the future, both on-line and off, having already accumulated a long list of final table appearances in the live card room circuit during 2005 in events such as the £1,000 Main Event at the Edinburgh Mini Poker Festival (winning £6,000) and a pot limit hold'em re-buy tournament (winning £4,000), both held at the Gala Maybury Casino. In addition, Matthews won a heat of the televised World Speed Poker Open in London and took third place in a heat of the Ladbrokes Poker Million.
Matthews' last big cash-in was the €20,000 for third place at the Grand Slam. Just above him in 2nd was Welshman, Iwan Jones, a player to be feared following his phenomenal success at the London Open in August 2005, held at Old Billingsgate Market where the huge $750,000 pay-out gave Jones and Welsh poker a big fillip. One look at a final table that included names of the calibre of Chip Jett, Ken Lennaard, Willie Tann and Marcel Luske indicates the height of that achievement. The recent €30,000 pay-out at the Grand Slam showed that Jones knows how to play the game although this was hardly in dispute after a top 300 finish out of 5,619 starters at the WSOP Main Event in Las Vegas earlier in 2005.
Another Welsh Jones with a long list of final table finishes is the similarly-named Ivan Jones. His list of final table appearances since early 2004 is consistent. He also brought home €13,000 for a 14th placed result at the EPT Main Event in Barcelona last September.
Of course, amongst the Welsh team at the Grand Slam was the nation's leading poker light, Dave "El Blondie" Colclough, a veteran of poker tournaments and a highly-placed member of the rankings lists year after year in both Texas Hold'em and Omaha.
Welsh poker can expect to be represented in depth next week when the Grosvenor Casino in Cardiff hosts The Welsh Championship Shield on Saturday 4th February and Sunday 5th February.
The Main Event is a No Limit Texas Hold'em Double Chance Freezeout on 4th February with an entry fee of £500 + £25 and a 6pm start. This will entitle each player to 8,000 in chips and the tournament will be played to a Final to be held on the following day. Single table satellites to the Main Event will be held from Monday 30th January to 2nd February and also on 4th February. The Main Event is supported by a £200 + £20 Rebuy Pot Limit Texas Hold'em event on 5th February.
Keep looking in as UK Poker News will report back from Cardiff.