Manchester United v Liverpool - for Charity at Ladbrokes!

Tony Bromham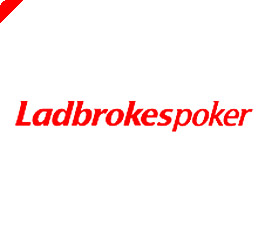 Sunday saw the big match between the great and the good of Manchester United and Liverpool, but how many of you know that Liverpool won this match and that all monies raised from it were used to benefit a charitable cause? Confused? Read on.
Ladbrokes Poker laid on a special re-buy tournament that anyone could play for as little as $1. The attraction in this game was the prizes on offer and special cash bounties on the heads of two famous football players from Manchester United and Liverpool. A neat use of the imagination in the Ladbrokes marketing department ensured that this took place on the same day as the top Barclays Premiership football match between those two heavyweight title challengers!
While it is true that a late Rio Ferdinand goal secured three important points for Manchester United in the football match, a legendary name from Liverpool's past glories stole the thunder in the poker challenge. Kenny Dalglish finished higher than Manchester United's former cup-winning goalkeeper, Gary Bailey. Both finished in very respectable places in front of nearly 90% of the field.
At stake in this re-buy tournament was a first prize of VIP hospitality at a football match, second and third prizes of a signed football shirt, while the rest of the top ten secured free £50 bets with Ladbrokes on a football match of the players' individual choice. Perhaps the best opportunity was from the bounties of $250 on each of the heads of Dalglish and Bailey.
However, most important was that all of the proceeds from the entry fees, re-buys and add-ons were earmarked for a charity, the Marina Dalglish Breast Cancer Appeal.
After finally being eliminated, the two footballers could sit back and see the conclusion play out. The top three prizes eventually went to "TrikStar" (who won the VIP package), "TEKNOJIM" (signed shirt) and "multiking1" (signed shirt). Congratulations to them and to all players who helped raise vital funds for cancer relief.
Ladbrokes Poker is one of Europe's leading online poker rooms offering a playing environment full of active and busy tables including some of Europe's high rollers and many famous names from poker and the entertainment world. Roy "The Boy" Brindley is the poker face of Ladbrokes who also writes about the game far and wide as well as being a colourful TV commentator who is not afraid to lay into anyone playing a poor game. Then there are the many sports personalities who use their plentiful supplies of free cash and time on their hands to advance in poker's more pricey tournaments. Several made appearances in the Ladbrokes Poker Million last year including snooker players Jimmy "Whirlwind" White, Steve "The Nugget" Davis and their trusted mentor and snooker, darts and poker promoter, Barry Hearn; darts champion, Phil "The Power" Taylor, and all-round good sport, SoccerAM presenter, Helen "Hells Bells" Chamberlain.
Ed note: Be charitable to yourself and play at Ladbrokes Poker , home of the big tournaments and a $100 welcome bonus.