EPT Copenhagen Is Go!

Tony Bromham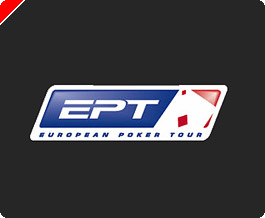 The Denmark leg of the European Poker Tour takes place, starting today, at Casino Copenhagen in the Danish capital city. The casino expects a first prize of Dkr2,500,000 or approximately €335,000 for this No Limit Hold'em freezeout tournament, which will be paid from a total prize pool of around €1,000,000. The top 27 players are paid from a sold out 288 seats and each has bought in for a very reasonable Dkr30,000 (around €4,000). Not surprisingly, a number of top names from Europe are here, along with some from further afield including two WSOP Champions, the USA's Chris Moneymaker and Australia's Joseph Hachem. Given that Hachem was eliminated in the late stages of the Aussie Millions barely two days ago, those are some impressive travelling arrangements.
Denmark's poker pin-up, Gus Hansen, is certainly here along with many countrymen and a veritable crowd of fellow Scandinavians who have stampeded over from Sweden, Finland and Norway. Of course, some shakers and movers from Britain, France, The Netherlands and other more southerly European nations will form a determined rump of the field. They will not be here to make up the numbers.
A selection of familiar names - to us in the UK at least - that should catch the eye on day 1 (one half of the field starts today and rests tomorrow, the other half starts tomorrow) are:
Gus Hansen (three times WPT winner)
Rob Hollink (EPT London 2005 winner)
Pascal "Triple P" Perrault (EPT Vienna 2005 winner)
Jan Molby (ex Liverpool FC footballer)
Xuyen "Bad Girl" Pham
Julian "Yoyo" Thew (having ended 2005 on a blistering run of top finishes)
Isabelle Mercier
Chris Moneymaker (WSOP Champion 2003)
Barny Boatman (famed Hendon Mobster).
This is not intended to do a disservice to all the Scandinavian names on the list. It goes without saying that some of the best European poker talent was born and bred in Scandinavia. Do not be surprised to see one of them lift the trophy.
As we were going to press, it seems that Rob Hollink, one of the ones to watch in the above list, has been eliminated from the tournament barely minutes after it began. The only certainty in poker is that there are no certainties in poker!
We will have some day 2 information tomorrow on UK Poker News.
Ed note: Pit your wits against European players at Euro Poker and claim a $100 bonus.