Belfast's Cavendish Club Raided by Police

Tony Bromham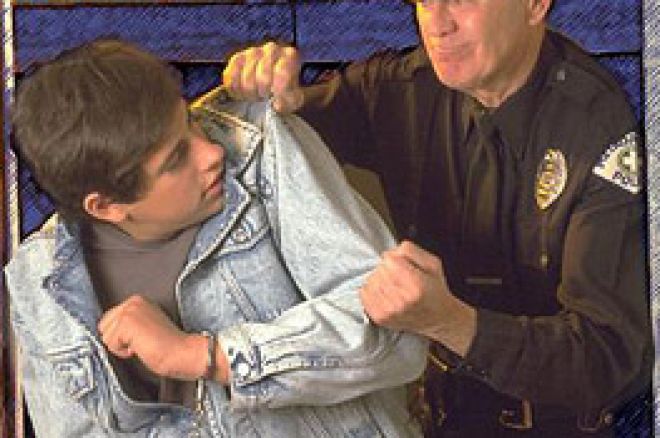 The Cavendish Club, a private members club situated on Corporation Street in Belfast, Northern Ireland, was the subject of a police raid at the weekend. At the time, the Cavendish was running its £20,000 Guaranteed Prize Pool £200 + £20 Re-buy or Add-on Tournament, the highlight of the month's poker schedules.
According to eyewitnesses, including competing poker players, the police operation was heavy on manpower. One bemused and unhappy player said:
"Around 9.30 pm, we stopped for a short 10 minute break. We had had a few hours of play and the tournament was slowly getting towards peaking. Some people stayed upstairs to play blackjack and roulette whilst the majority were downstairs smoking and talking etc.
"I was right beside the door when it opened and I thought 'ohh hello, there's the police' then one by one they filed in - females and males - some in riot gear! It must have taken them one minute before they all got in. A total I'd say of 40. I followed them upstairs where they circled all of us. Everyone was silent, dumbfounded. One WPC spoke through a tannoy telling us we were partaking in illegal activities and that they had the right to search us and no-one must leave.
"All the players went downstairs while the staff stayed up. True enough, the police took all of our names and addresses one by one and then told us to leave. Generally, most went but a few stayed on to find out what was happening. They told us they were investigating the licence of the casino. They told us our money was going to be seized and we should seek advice from a solicitor."
The player told UK Poker News that the Cavendish is his preferred poker venue in Belfast as the club does not sell alcohol, which he said encouraged a good and happy atmosphere.
The £200 tournament is a regular monthly attraction of the club involving one £200 re-buy or add-on with the club guaranteeing a £20,000 prize pool. The tournament attracted around 80 players including some respected local players such as Paddy McCloskey, the recent winner of the Ladbrokes Poker Northern Ireland Open 2005, in which he defeated WSOP Finalist Andy Black.
With all the ongoing uncertainties at places like The Gutshot Club in London and now this in Belfast, it seems that the prospects of poker players enjoying a guaranteed uninterrupted evening of relaxing cards in a private members club are as far away as ever.
Ed note: Enjoy a £5 per hour cash bonus at William Hill Poker every month