French Cash for British Poker Pros

Tony Bromham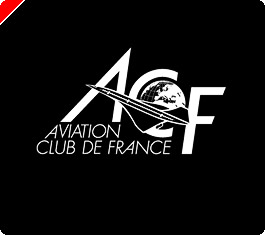 Shrewd horseracing punters will always tell you to back an in-form runner, so it will come as no surprise to see Mickey "The Worm" Wernick kick off his 2006 poker tournament campaign in the same vein as he ended 2005. The newly-crowned William Hill European Rankings Winner has now landed the runner-up spot in the European Hall of Fame Classic No Limit Hold'em Tournament held at the renowned Aviation Club de France in Paris. Meanwhile, top UK professional David "Devilfish" Ulliott, who never seems to fall off the pace, secured third place.
This tournament was limited to an exclusive number of players putting up €5,000 apiece. The 19 players battled it out until the final three of Ulliott, Wernick and France's Eli Marciano came together, eventually finishing 3rd, 2nd and 1st respectively. Wernick picked up a useful €26,000 plus change and Ulliott nearly €9,000.
Eli Marciano is not so familiar to UK audiences but this was no flash in the pan, and was followed up a day later with a 7th placed finish in the €5,000 EFOP Championship at the same venue, this time from 40 entries.
But 7th place is not enough for some seasoned pros. Julian "Yoyo" Thew had a marvellous 2005 and is clearly still in the zone, securing third place for a €24,190 payday amongst a gaggle of French players including the winner, Alexandre Nowak and runner-up, Jonathan Fhal. The non-Gallic exception at the final table with Thew was fellow Englishman, Mark Goodwin, who finished a highly respectable 5th and pocketed a wallet-expanding €13,160.
Thew had warmed up for the Paris trip just a couple of days earlier at the Ice Man Festival at the Kursaal in Southend-on-Sea, Essex. He grabbed another 3rd placed finish in the more modest confines of the £250 Pot Limit Hold'em Tournament, eventually won in a chopped heads-up pot by Timmy Mann.
So, with barely a week of the New Year gone, some familiar British names are out of the traps and running strongly. It should be a fascinating year to come.
Ed note: Start your 2006 off with a £25 bonus from William Hill Poker the home of monthly bonuses.